The Best Guatemalan Coffee 2023 Guide
Guatemala is not just a tropical country with beautiful beaches and vibrant jungles. It's also part of the coffee belt, which covers Central and South America. The country produces high quality, and often organic coffee.
If you're in the market for the Best Guatemalan Coffee, you can find our top pick below and full reviews in this post:
Top Pick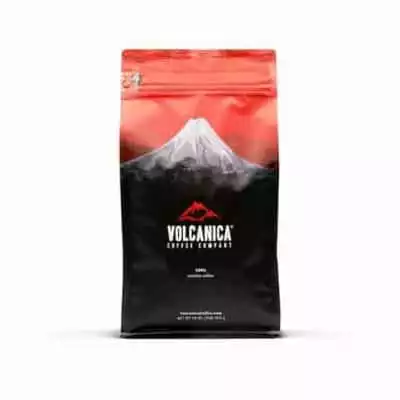 Guatemala Peaberry Coffee
Rich, aromatic and sweet. 100% pure peaberry from Antigua, with juicy and fruity notes.
SEE PRICE NOW
We earn a commission if you make a purchase, at no additional cost to you.
Alternative Guatemala Coffee Brands
Dark Roast Pick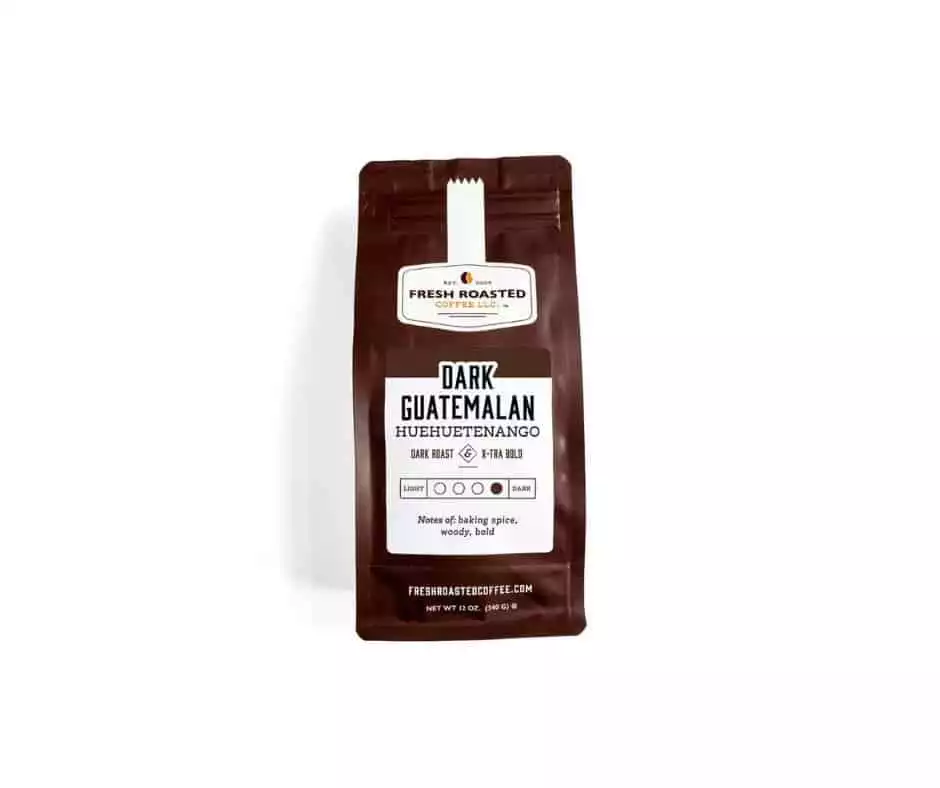 Best Light Roast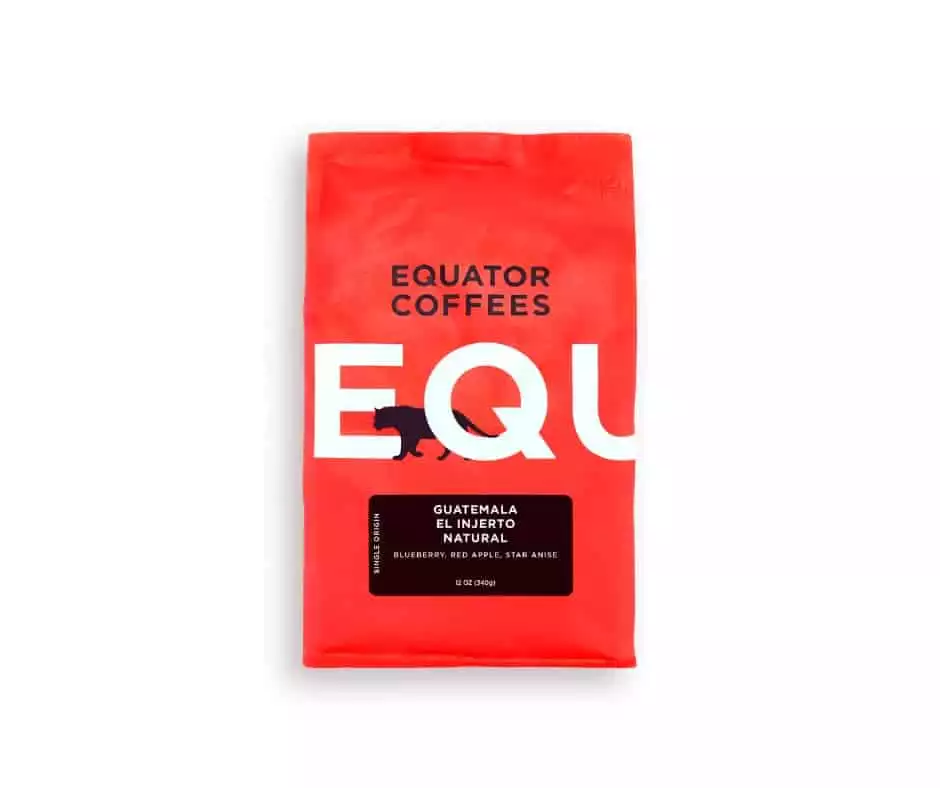 Best Huehuetenango Beans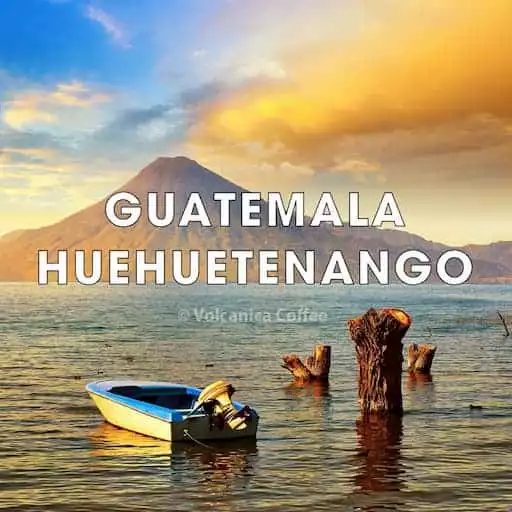 Full Bodied
Guatemala Antigua Coffee
Intense, full bodied and nutty. Perfectly paired with with an espresso machine or French Press.
SEE PRICE NOW
We earn a commission if you make a purchase, at no additional cost to you.
Best Light Roast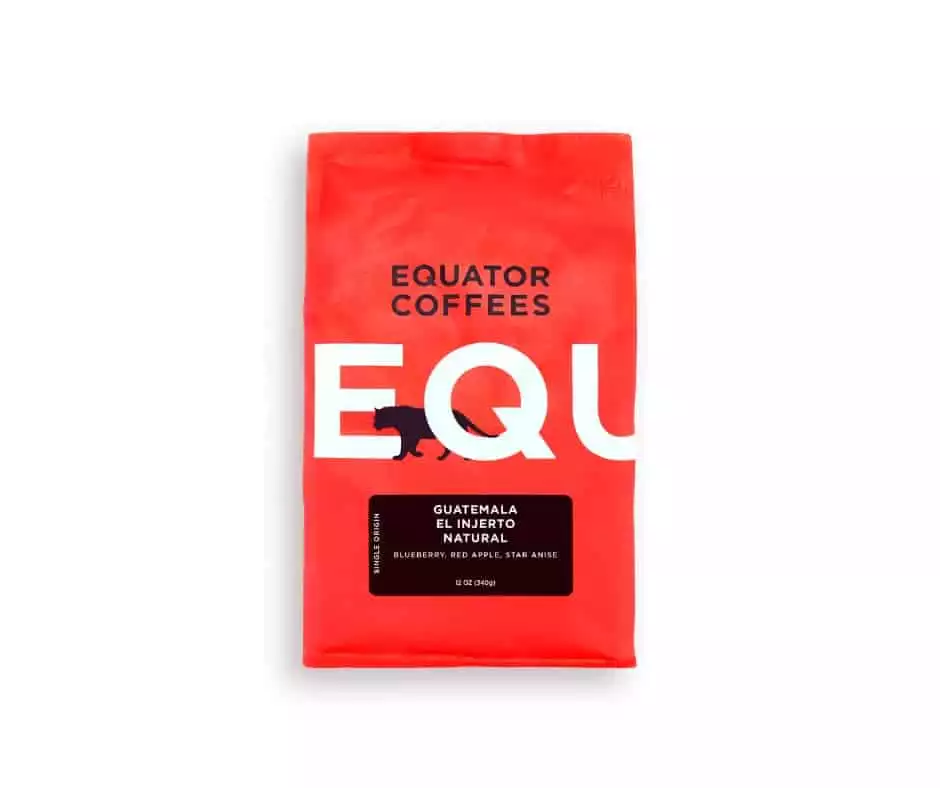 Guatemalan Coffee History
Like other Central American countries, coffee is not an indigenous crop to Guatemala. It was introduced in the mid-1700s by Jesuit missionaries who carried coffee seeds from abroad for personal use.
Interestingly, Guatemalan coffee wasn't grown for brewing at first either. Instead, the plants were primarily used for decoration purposes.
It wasn't until the late 1800s that this changed when the Guatemala dye industry lost headway to synthetic alternatives. As a result, coffee production and exports grew as the economy tried to mitigate the economic shock associated with the decline in the natural dye industry.
As a result, Guatemala transitioned in the following years to become an established coffee exporter. The government supported coffee growers to establish plantations and helped refine the techniques associated with cultivating specialty coffee beans.
Today, It's estimated that over 130,000 coffee farmers depend on growing coffee for their livelihood. Shifts in organic coffee farming and fair-trade between producers and roasters ensure that the country produces gourmet-quality beans. As a result, Guatemalan coffee beans are known as some of the best coffees in the world.
The 5 Best Guatemalan Coffee Beans 2023
This medium roast Guatemalan coffee only uses Peaberries, which are known for a sweeter cup of coffee.
Top Pick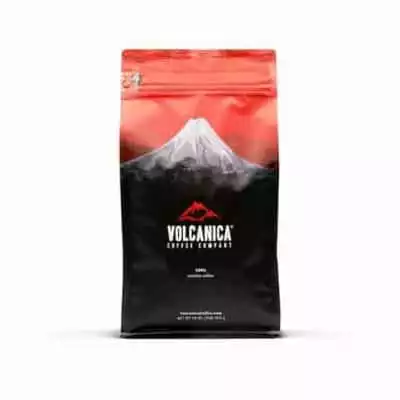 Guatemala Peaberry Coffee
Rich, aromatic and sweet. 100% pure peaberry from Antigua, with juicy and fruity notes.
SEE PRICE NOW
We earn a commission if you make a purchase, at no additional cost to you.
Typically, there are two sets of beans or seeds in each coffee cherry, but mutations in the fruit can cause them only to have a singular coffee bean, otherwise known as a Peaberry.
Volcanica's Guatemalan peaberry coffee is grown in the highlands of Antigua, a region nestled between two volcanoes. Why's being between two volcanoes important? Well, the nutrient-rich soil and high elevation give these medium roasted Guatemalan beans an inherent sweetness with a punch of bright flavor.
Expect a clean and creamy cup of coffee with hints of spice and balanced acidity reminiscent of strawberries. It's highly recommended to purchase them as whole bean, but this Guatemala peaberry is available as ground coffee if you lack a decent grinder.
Overall, If you love Antigua coffee and want to take it up a notch, this medium roast single-origin might be the right Guatemalan coffee for you.
Sometimes a strong and bold cup of java is all you need to get you through a long day. Well, Fresh Roasted Coffee has got you covered with this dark roast single-origin from Guatemala.
Dark Roast Pick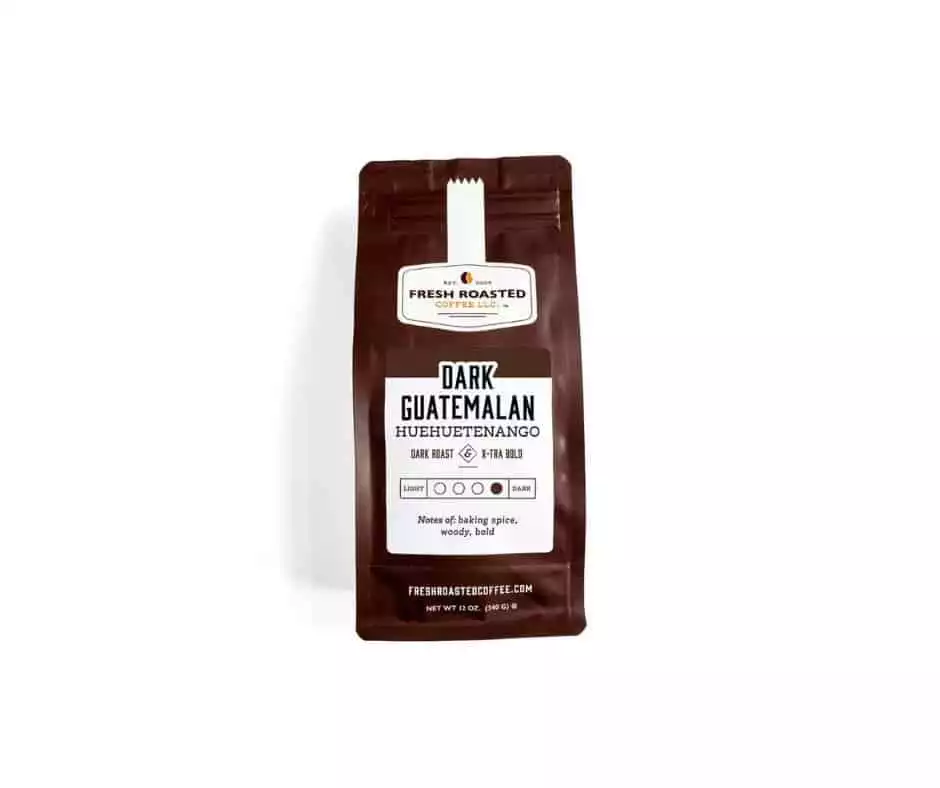 While most people think of dark roasted coffees as having a bitter taste, you won't find those in this single-origin.
The darker roast elevates the bright flavors of Huehuetenango coffee compared to a lighter profile. You'll smell the woody aromatics and taste the bold flavors with notes of baking spice and dark chocolate…Yummy!
I find it best to brew as a drip or French press to truly taste the coffee's strength and body, a perfect breakfast coffee for sure.
You'll find this Guatemalan coffee a perfect pick if you prefer a bold and spicy flavor in your early morning cuppa.
Related Read: Bold Coffees
These medium-roasted beans are from the Huehuetenango region, a region with the highest mountain range in Central America and limestone-rich soil.
Best Huehuetenango Beans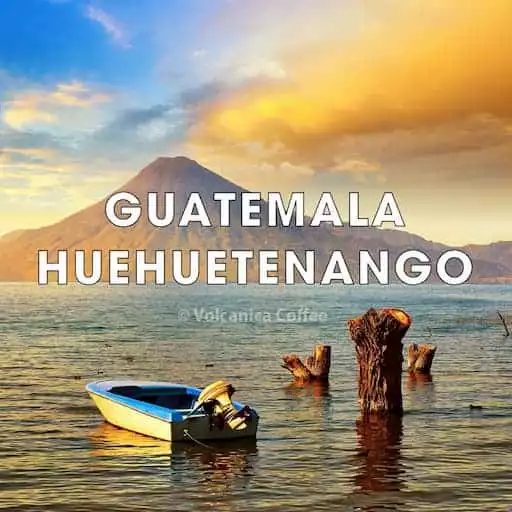 With the advantage of a unique microclimate that allows Guatemala Huehuetenango coffee beans to flourish slowly at heights exceeding 1200 meters, these beans are perfectly brewed in a French Press for a full bodied brew and fitting enough for a complex espresso shot too.
When it comes to flavor, you'll enjoy notes of honeysuckle, pistachios, apricots, and molasses. It's aromatic enough to fill up the room, too, the perfect brew!
Antigua is an active volcanic region, and as a result, the soil is fertile and nutrient-rich. As a result, Antigua coffee is complex and makes a delicious brew. These medium roast Guatemalan beans certainly fit the bill!
Full Bodied
Guatemala Antigua Coffee
Intense, full bodied and nutty. Perfectly paired with with an espresso machine or French Press.
SEE PRICE NOW
We earn a commission if you make a purchase, at no additional cost to you.
This Guatemalan coffee is processed through the traditional washed method, which gives a sweet and bright flavor profile that envelops the whole bean.
Thankfully Volcanica Coffee roasts your beans on demand, and this coffee from Guatemala is expertly roasted to a medium roast profile, giving it a heavy body and silky mouthfeel.
Overall, this pick is full-bodied, with vibrant acidity, accompanied by notes of milk chocolate and nuts. It ticks all the boxes if you're looking for Guatemalan Antigua coffee for your espresso or latte.
Up in the Guatemala Huehuetenango highlands sits the El Injerto coffee plantation where the Aguirre family has been cultivating coffee since 1900.
It's clear they excel in this business, as the farm has won the "Cup Of Excellence" award 13 times!
Best Light Roast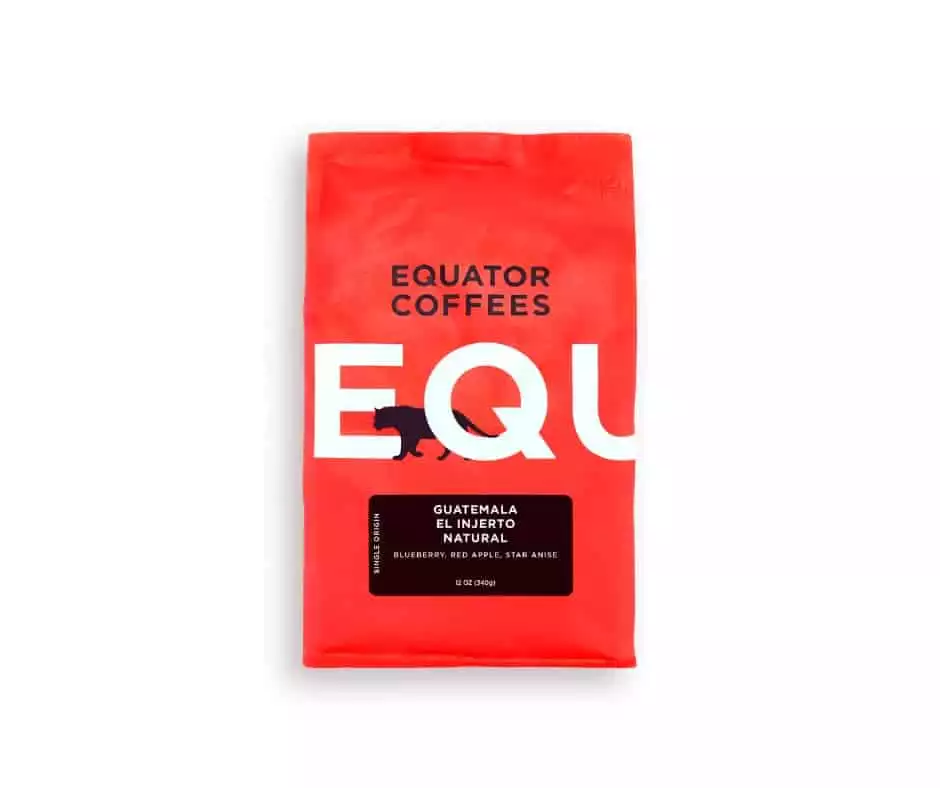 A naturally processed Guatemalan coffee, it has a lighter body with fruit-forward flavors. The brightness is further amplified by its light roast profile.
Best brewed as a pour-over or french press, you can fully appreciate the sweet and tart flavor profile of blueberry, red apple, and star anise topped with a floral and citrus aroma.
Whether you're a beginner or veteran with Guatemalan coffee brands, available as whole bean or ground coffee, this single-origin coffee is a must-try.
There's a reason why roasters in the coffee industry prefer sourcing their Guatemalan coffee from El Injerto, and this single-origin is proof that Guatemalan coffee has a versatile flavor profile and that its tasty!
Related Read: Light Roasted Coffees
The Guatemalan Coffee Buyer's Guide
Why is Guatemalan Coffee popular?
Typical Tasting Notes
Guatemalan coffee is well-known for citrus and floral notes in its aroma and sweet flavor with hints of chocolate and caramel. Many specialty coffee lovers consider Guatemala coffee as one of the best coffee beans in the world.
Coffee Guatemalan is also full-bodied with pleasant acidity like other coffee beans from Central America.
Most Guatemalan coffees have these flavor notes in common, but it's always a good reminder that the taste of coffee can differ depending on the coffee-growing region, roast profile, and growing conditions.
You might encounter an Antigua coffee with cacao flavors and a rich body similar to other coffees from Central America. But, It can be a different story when it comes to San Marcos or Huehuetenango coffee beans.
Guatemalan beans from this coffee-growing region is cultivated at higher altitudes, which results in a cup of coffee with lively acidity and fruity flavor.
Coffee from San Marcos often has a floral aroma with bright flavor and notes of caramel and molasses, depending on how the coffee is roasted.
Whereas, Acatenango coffee can have fruity qualities with spicy aromas. The region is also known to cultivate the rare Geisha varietal, one of the most sought-after beans globally.
Primary Growing Regions For Coffee – Guatemala
Guatemala is famous for cultivating Arabica beans, and it amounts to 98% of the country's total production. Most of the country's arable land is suitable for Arabica coffee growth grown under USDA Organic standards.
8 regions cater to Guatemalan coffee growth. These are Acatenango, Antigua, Atitlan, Coban, Fraijanes Plateau, Huehuetenango, New Oriente, and San Marcos.
Acatenango
The Acatenango valley has lush and dense forests that are perfect for growing shade-grown coffee plants. It is located at 2,000m above sea level near the Fuego Volcano, which provides steady nutrients from the ashfall the volcano produces.
Antigua
Home to some of the oldest coffee plantations in Guatemala, Antigua is a prime location for growing Arabica coffee due to its rich volcanic soil. The Guatemala Antigua coffee-growing region is located between two volcanoes and has the perfect growing conditions to cultivate fair trade Arabica beans.
Atitlan
The volcanic soil in Atitlan has one of the highest amounts of organic matter in the country, which impacts the bean's flavor. Most Atitlan coffee is grown along the sides of volcanoes surrounding Lake Atitlan, which provides irrigation for the crops.
Coban
Coban is one of the few coffee-growing regions to have rainfall all year round. This ensures fertile soil, which is conducive to the growth and flowering of the coffee trees. Coffee farms in the area are meticulous in sorting coffee cherries to provide high-quality beans.
Fraijanes Plateau
This region is nestled near the still-active Pacaya volcano. Ashfall from the volcano nourishes the area with much-needed nutrients in the soil, which is essential to maximize the flavors of whole bean coffee. Fraijanes Plateau also has steady rainfall, high altitudes, and humidity for growing Guatemalan beans which can be certified USDA Organic and GMO free.
Huehuetenango
The name's quite a mouthful, but Huehuetenango coffee is worth learning how to say. It's one of the main coffee-growing regions in Guatemala. Situated near Mexico's border, this region is one of the three non-volcanic locations in the country. Coffee growers can take advantage of the high elevation and dry climate to grow strictly hard and fair trade Arabica beans.
New Oriente
Used to be an impoverished province in the country, New Oriente is now home to small-scale coffee growers. The region's climate is mostly wet with adequate rainfall and cool temperatures. It's also one of Guatemala's coffee-growing areas that are situated on a former volcanic range.
San Marcos
San Marcos is one of the hottest areas in Guatemala. At first glance, you might assume that it isn't a good place to grow coffee, but the region is also blessed with the highest amount of rainfall.
In this area, coffee farmers typically pre-dry coffee beans under the sun and then switch to a dryer if the rainy season is approaching.
Why is Guatemala good for growing coffee?
Guatemala is known for its lush jungles, cool highlands, and volcanic ranges, which are perfectly suitable for growing Arabica beans.
Most of the coffee is grown near volcanic regions, which ensures that the plants receive abundant nutrition.
These regions are also at a high altitude. The country's government and coffee industry is pushing for organic coffee farming and fair-trade practices, which encourage the growth of the different coffee-growing regions in Guatemala.
Who knows, organic coffee Guatemalan might become even bigger than it is today, letting more people enjoy the unique flavors of these beans!
How to Brew?
Guatemalan coffee beans often have a full body with a medium to low acidity, which makes them suitable for a couple of brewing methods. To get the most out of your Guatemala coffee, you can try to brew them either as drip, cold brew, French Press, and even as a pour-over for lighter roasts.
To take the flavor of Guatemalan coffee up a notch, brewing using a French Press is a must-try. The longer immersion period ensures bolder extraction. The brew method also results in a more decadent tasting, full-bodied cuppa, which is perfect to be mixed with milk or sugar if you prefer.
If you want to go for a stronger cup of coffee, brewing Guatemalan coffee as a cold brew is recommended. This highlights the subtle sweetness of the bean. You might think you're drinking milk chocolate instead of a cold brew if the beans are perfectly extracted!
Sometimes a lighter cup of java is an excellent way to unwind, and brewing your Guatemalan coffee as a pour-over is the best way to get the most flavor out of each coffee bean. The coffee's soluble compounds are extracted more evenly, especially with the right grind size.
Some Guatemalan coffees can also be good to brew as espresso, especially with beans with nutty and chocolatey notes. You might think you're at your favorite coffee shop when you brew a latte using those beans.
You can purchase the beans as coffee grounds in different grind sizes or as whole bean if you prefer grinding your beans yourself. But remember, whole bean is always better than pre-ground!
The Final Verdict
The complex taste and creamy mouthfeel make Volcanica Coffee's Guatemala Peaberry Coffee our top pick. But, as with all things coffee it depends on they're brewed and if you enjoy your coffee black.
Top Pick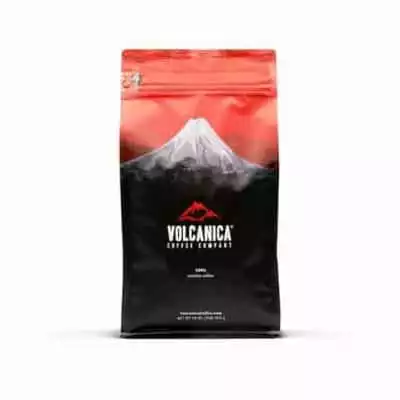 Guatemala Peaberry Coffee
Rich, aromatic and sweet. 100% pure peaberry from Antigua, with juicy and fruity notes.
SEE PRICE NOW
We earn a commission if you make a purchase, at no additional cost to you.
If you enjoy something bolder, check the pick from Fresh Roasted Coffee and likewise something lighter from Equator coffees.
Guatemala's reputation for being a top high-quality coffee producer is well-deserved and will make even a coffee noob convert into enthusiast for any of these delicious beans!
If you want to check out more single-origin coffees, keep yourself posted here at Sip Coffee!
Frequently Asked Questions
Is Guatemalan coffee good?
To put it simply, yes, it is. The best Guatemalan coffee brands roast one of the highest quality coffee beans in the world. Its sweet and distinct flavor is a must-try for coffee enthusiasts. Of course, the taste is still subjective, but it never hurts to try a coffee Guatemala.
What is Guatemala known for?
Guatemala is best known for its volcanic landscape, beaches, Mayan culture, and last but not least, for being one of the world's more established coffee producers.