5 Best Kona Coffee Beans From Hawaii In 2023
The region a coffee is grown in can change everything about the bean and what you get in the cup.
Some years ago, a friend gave me a bag of Kona coffee when she came back from a trip, and I was intrigued. Is this coffee really that good?
As a coffee trainer who has lived in a coffee-producing country, I felt it would be hard to impress me. Oh boy. I couldn't have been more wrong.
Keep reading for my take on the best Kona coffee beans and brands on the market from the Big Island in 2023.
Top Pick: Best Kona Coffee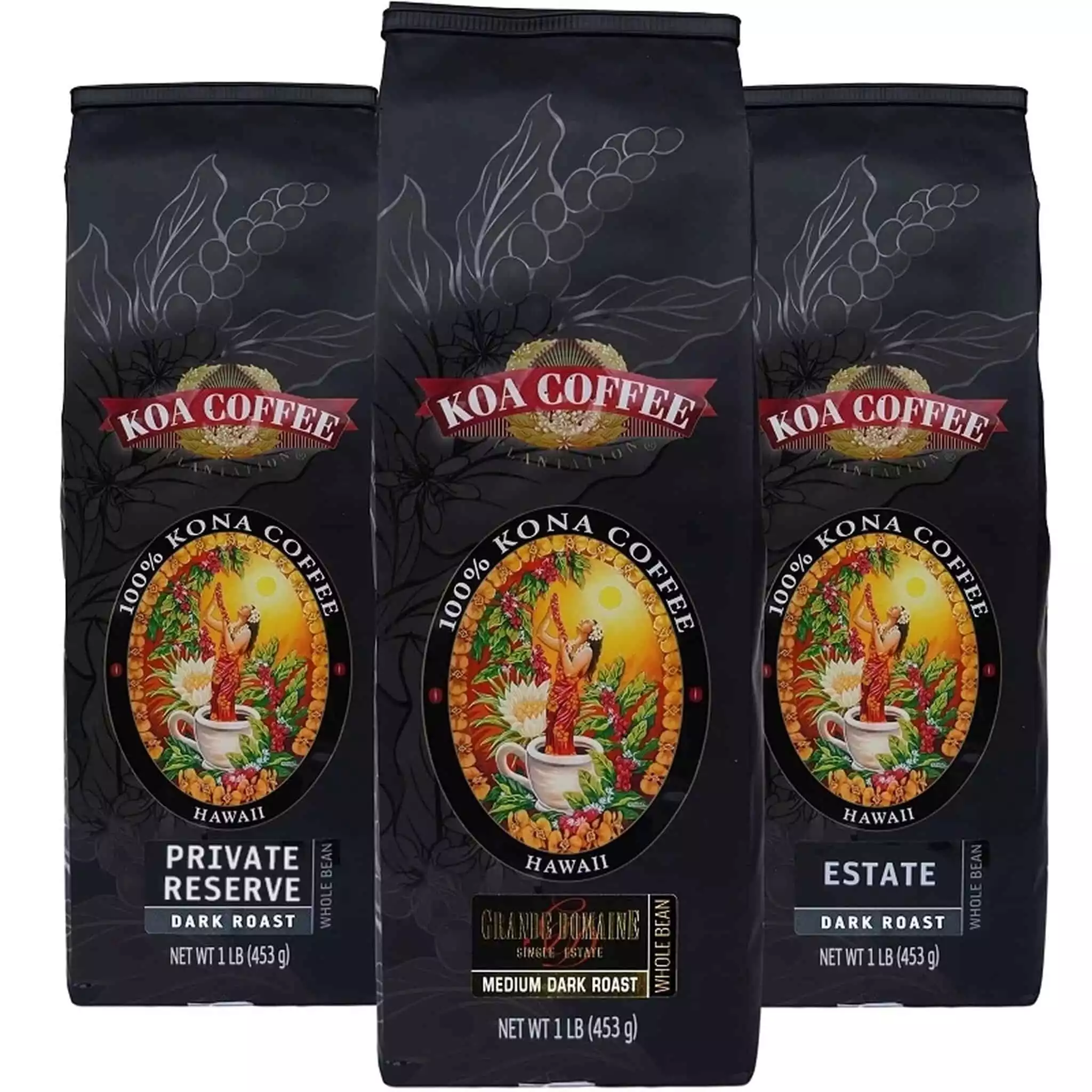 Alternative 100% Kona Coffee Brands At A Glance
Peaberry Pick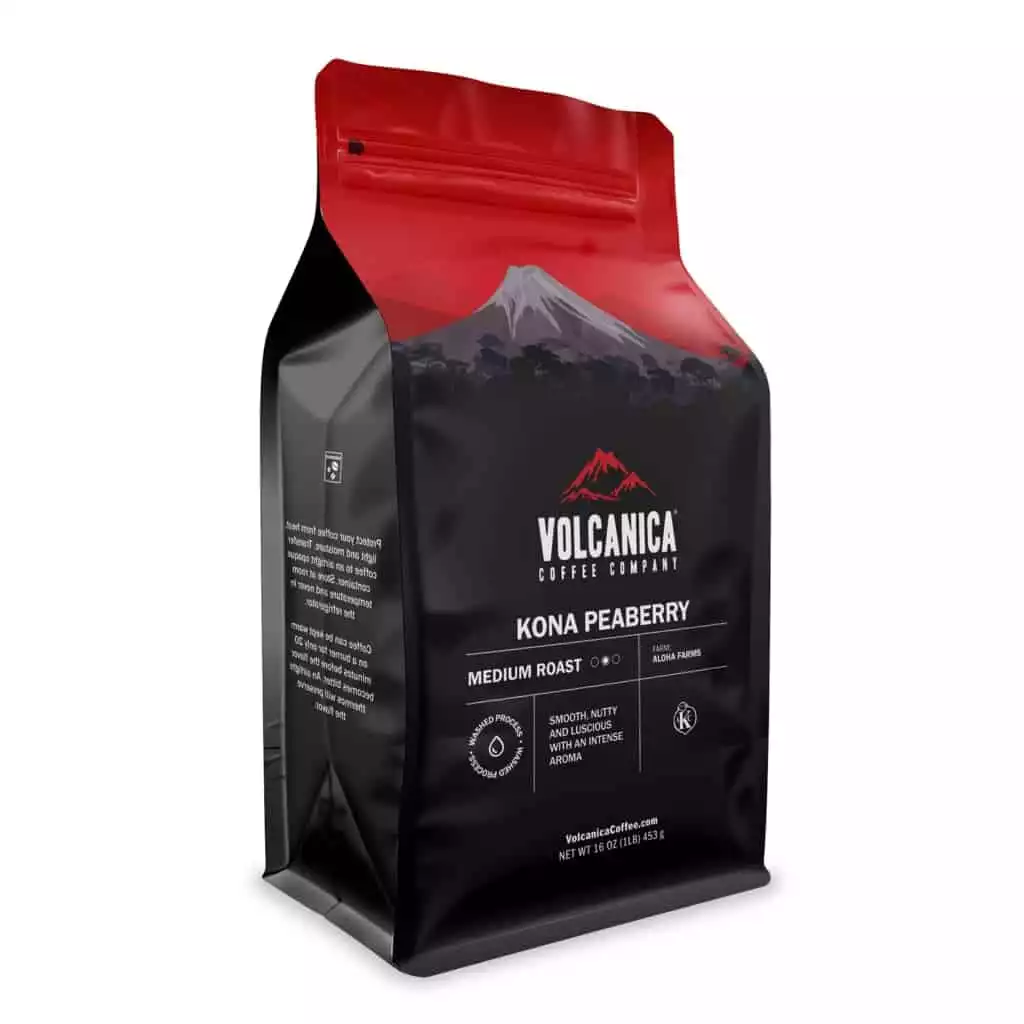 Luxuriously Self-Indulgent
Best Brewed With Milk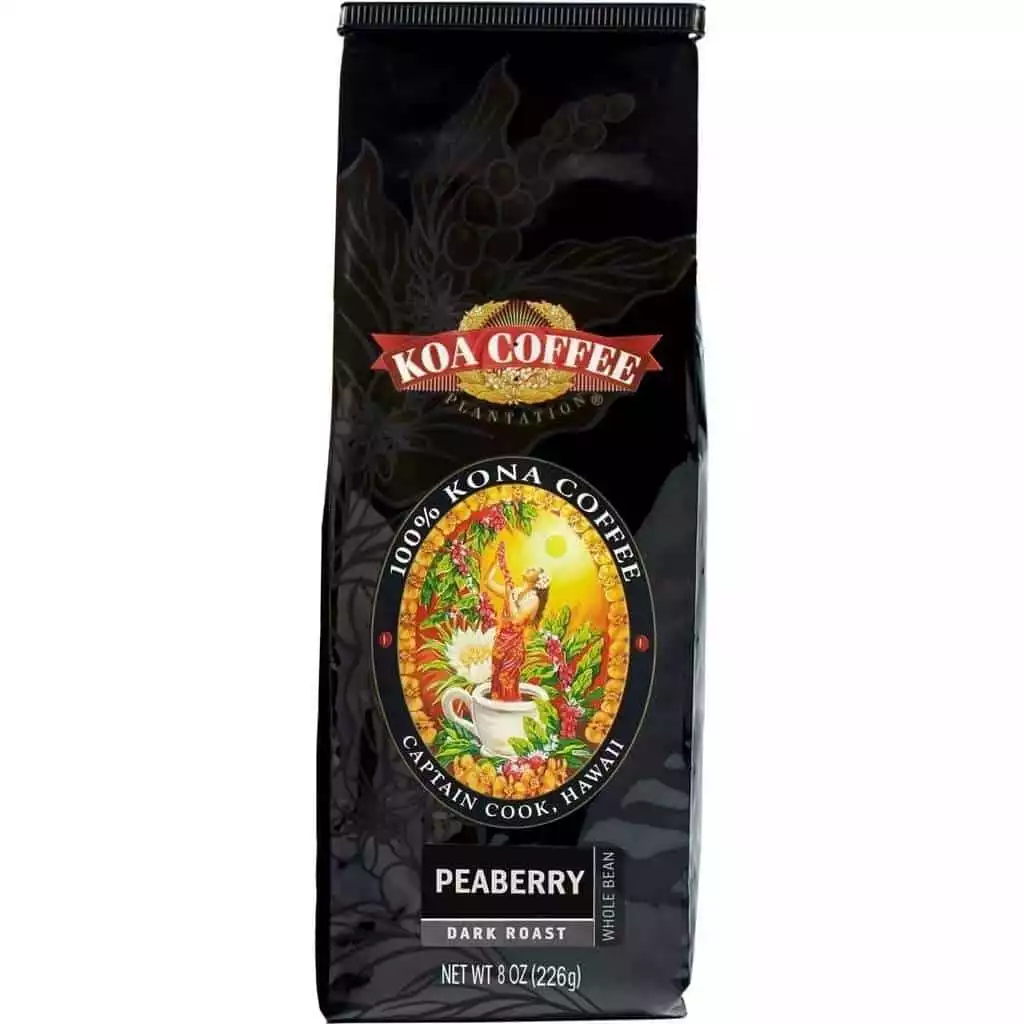 Best Brewed Black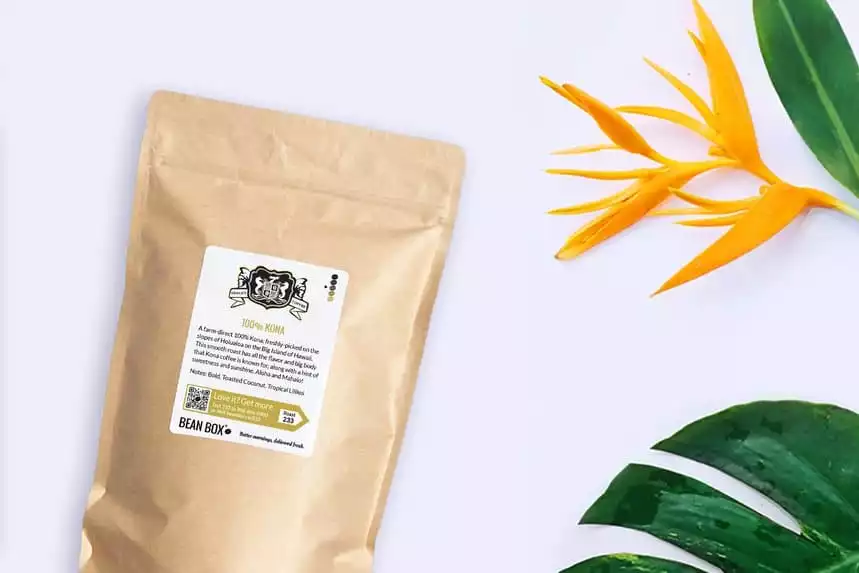 What is Kona Coffee?
Kona coffee is named so as its grown in the Kona region on the largest island in Hawaii, otherwise known as Big Island.
This tiny district is world-famous for its beans. Yup. The beans grown in the Kona region, are world famous, partly due to the fact the region naturally has an ideal climate and geography for growing premium coffee.
When you try a cup of Kona coffee, what can you expect?
The best Kona coffee is sweet with balanced acidity. You'll get a clean cup, with no defects. And even when roasted dark, Kona doesn't have the bitterness you'll find in other beans.
What makes this coffee so exceptional? The region it's grown in with ideal climate and terrain that create superior flavors in the cup.
It's so particular that the Kona region has its own name: the Kona Coffee Belt. Let's find out what sets this area apart for growing Kona coffee.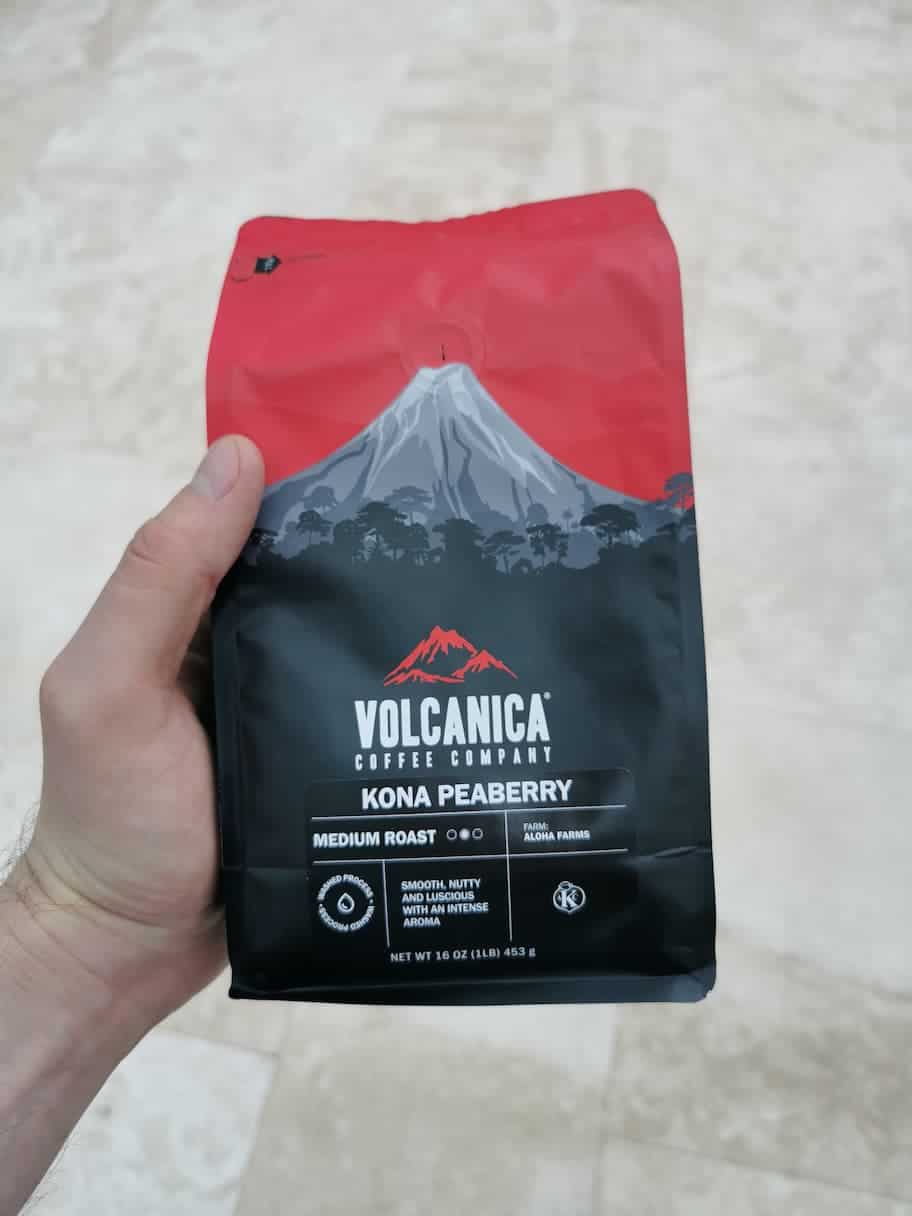 Kona Coffee Belt
The phrase 'coffee belt' might seem to refer to a wardrobe accessory, but it actually has to do with where coffee is grown.
There's a general coffee belt that encircles the globe. It's an area that has ideal temperature, altitude, and climate conditions for coffee farming.
All coffee plants need certain weather conditions, elevation, rainfall, and soil quality to develop into the healthiest plants and produce good fruit and seeds.
Getting more specific, you can talk about regional coffee belts. The coffee belt from Kona refers to an area of Hawaii where coffee plants not only grow but thrive. What makes this coffee Belt different?
The Kona district is a region on the Big Island of Hawaii where these ideal growing conditions come together.
Add to that the mineral-rich volcanic soil, the high farming standards that Kona coffee farmers abide by, and local laws that protect the environment on Kona coffee farms, and you have the makings of a great coffee-growing region.
Why are Kona beans famous?
Authentic Kona beans are famous for a number of reasons. As I mentioned, Kona coffees have that spectacular terroir as well as high cultivation standards that produce the best coffee trees due to the rich volcanic soil.
But they are also famous because of specific quality control regulations that Kona brands have to comply with.
What does quality control have to do with what you'll get in the bag of Kona coffee beans?
When the coffee fruit is harvested, it goes through a preliminary step of quality control. Fruit that isn't ripe enough or that's too ripe gets discarded.
Then the fruit is processed to extract the seeds, and again any seeds with defects are removed. That ensures you're getting only coffee beans that are top-quality.
But the best Kona coffee also has classifications in the coffee world that define the quality of coffee beans produced in this region. According to Hawaiian law, certified Kona beans are classified by types that go from Type I to Type III. In the Kona district, these are:
Type I, also called Kona Extra Fancy, Kona Fancy, Kona Number 1, Kona Select, Kona Prime
Type II, also called Peaberry Number 1 or Peaberry Prime
Type III is also known as Triple X
As you can imagine from the names for Type 1, it's the highest grade of Kona coffee beans. In fact, Type III generally isn't considered Kona coffee at all, since it doesn't meet all the standards for the region.
This type of classification system protects the reputation of Kona beans and ensures that you're getting the best coffee possible.
What does 100% Kona taste like?
In the coffee training sessions I do, one of the big complaints I hear from people is that coffee is bitter. And that's one of the big benefits of Kona coffee.
You won't get the unpleasant bitterness that can make you reach for the sugar bowl. Kona coffee is intense, strong, and satisfying without the unpleasant bitter side.
What about the body?
Kona coffee has a satisfying medium mouthfeel. The flavors linger in the finish and are free of unpleasant tastes or defects. Basically, you're getting a sweet and aromatic cup of coffee that pleases most taste preferences.
Where is Kona sold?
Here we come to the more difficult part. You've probably never seen Kona brands in your neighborhood supermarket.
You can find 100% pure Kona from some online coffee roasters. I do want to take a moment to give a warning, though. Buyer beware: not everything labeled Kona is really from that area or has a high enough classification that you'll get a satisfying coffee.
To add to the confusion, some roasters offer blends that actually have very little Kona coffee in them. What can you do to make sure you're getting the best Kona coffee possible?
Buy from trusted roasters
These are Kona coffee companies and roasters that are completely transparent on their website about where their coffee is from and what type it is.
The list of roasters below are brands that we trust and buy from, and they sell pure Kona beans.
Don't be fooled by blends
If a roaster offers a Kona coffee blend, they should tell you exactly what's in the bag, percentages of beans and all. I'll talk about blends later, and whether or not it's a good idea to buy Kona coffee blends.
Trust your tastes
In the end, you may have to try a few coffees to figure out which ones you love. Trust your taste in coffee, and buy the beans you love to drink.
The Best Kona Coffee Brands From Hawaii 2023
Now we come to the fun part, where I give you my list of best Kona coffee brands. These brands are reputable, source from the Kona district and are ranked according to the best choices first.
What factors do I take into account to rank them?
Of course, one of the most important is according to the taste profile, but also how easy they are to brew in diverse brewing methods and how easy it is to get good results in the cup.
1. Kona Coffee Tri-Pack Extra Fancy – Medium Roast
Koa Coffee is a family-run business that, in my opinion, is the best choice for Kona coffee.
This Koa coffee tripack of the highest grade coffee has a clean flavor profile, is sweet, and has almost no bitterness. It has a medium body that works well black, but it's also great with milk. If you want to enjoy its complexity to the maximum, try this Koa coffee as a pour-over or in a French press.
Top Pick: Best Kona Coffee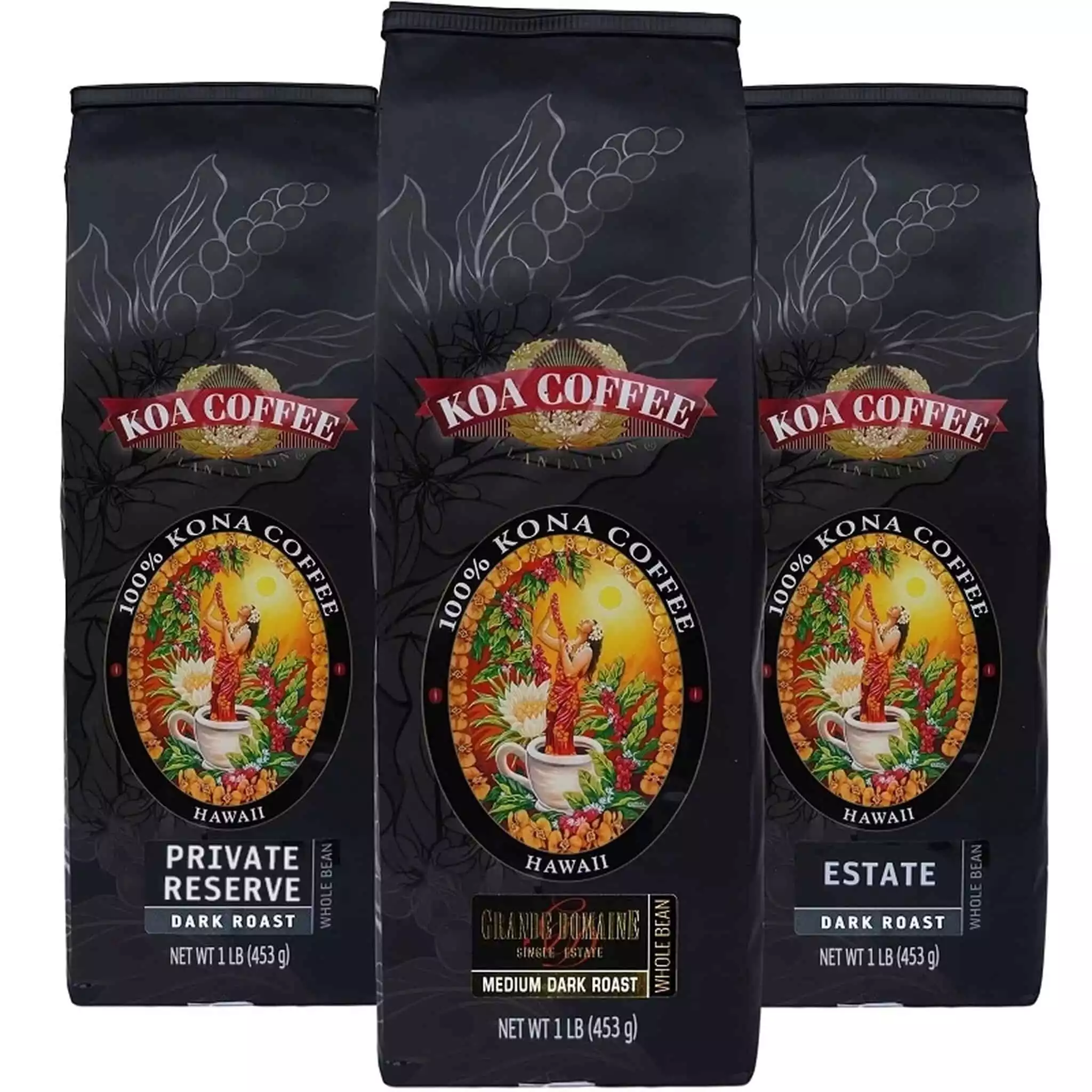 I recommend this pick for those who are still deciding on their favorite type of Kona coffee. This Koa coffee is a selection of extra fancy beans, with roasts ranging from medium-light to medium-dark.
One of the three choices included in this bundle is the award-winning Private Reserve Kona Coffee. According to Forbes, this was "Best in America" at one point.
I agree – the private reserve beans are my favorite Kona coffee beans. You can be assured this is 100% pure Kona Coffee. It's Koa's secret blend of different Kona coffee beans (not a 'blend' with little real Kona).
The Grand Domaine coffee beans in this bundle won the Kona Coffee Cupping Contest for outstanding quality and balance.
Also in this bundle is the Estate Kona coffee. It's what Koa Coffee calls a single origin, single-estate coffee, where all the coffee beans come from just one coffee farm. As we all know, high-elevation coffee farms deliver superb tastes that you'll remember for a long time.
Overall, Koa is certainly at the top of the list when it comes to the best Kona Coffee. I personally enjoy the medium-light beans the most, but the medium-dark roast beans are great too. And they ship around the world, so no matter where you live you can try these coffees.
2. Volcanica Coffee Company – Kona Coffee Peaberry
The Volcanica Coffee brand sources beans from volcanic locations all around the world. Obviously, they're a natural choice to turn to when you are searching for the best Hawaiian coffees.
Peaberry Pick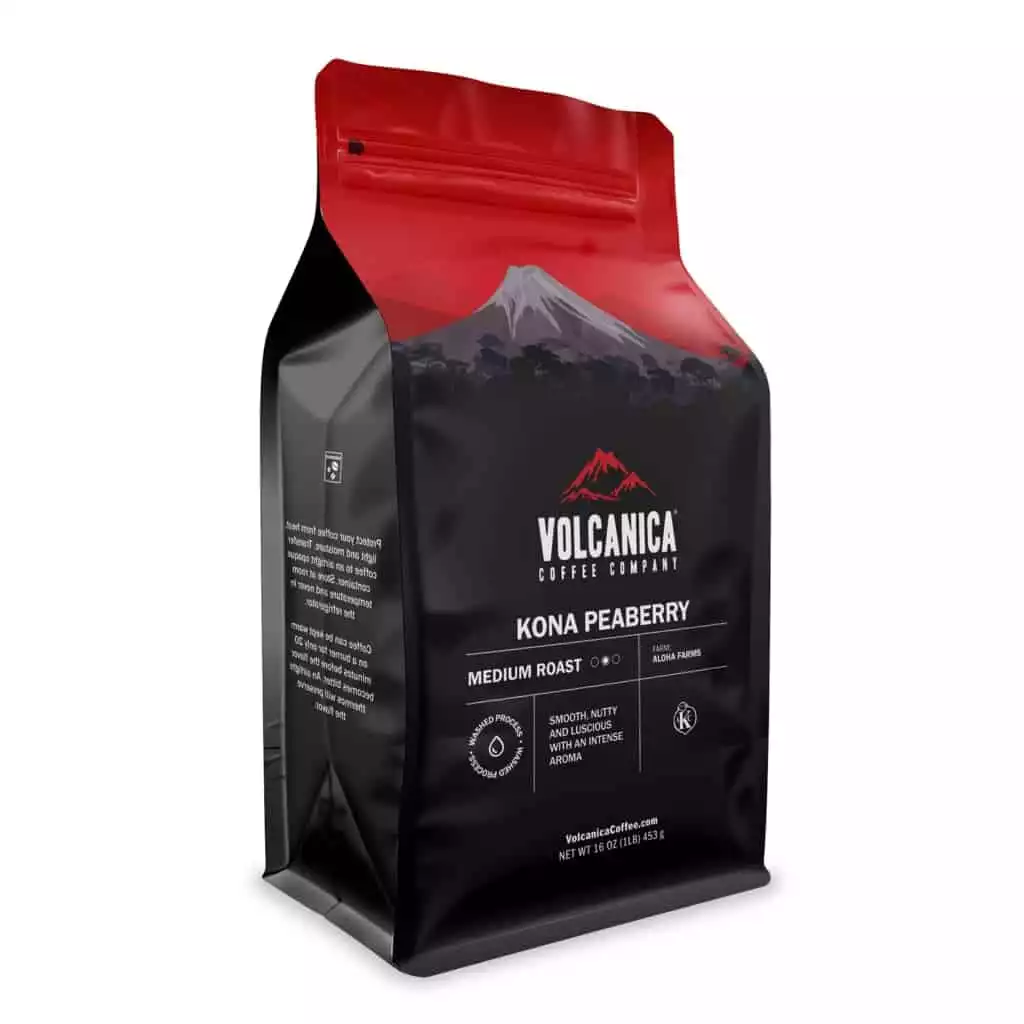 As I mentioned before, coffee beans thrive at high elevations with specific microclimates and volcanic soil. This Kona Peaberry is no exception. The excellent quality is partially due to the fact that they are grown on the slopes of the Mauna Loa volcano.
Just the name peaberry lets you know the coffee will be outstanding. Peaberry is a good kind of mutation where instead of the coffee cherry developing two beans inside the fruit, it develops only one coffee bean.
This only happens in about 5% of coffee beans. The result? More sugars develop per bean, and the coffee has a more complex flavor profile.
This peaberry Kona is rich, aromatic, and nutty. It's naturally low acid, medium-bodied, and light enough to be served with or without milk. The best way to brew these beans is with a pour-over method or an immersion message like a French Press.
Overall, if we're talking about 100% Kona coffee from Hawaii, this is hands down one of my favorite picks.
This is the taste that I associate with the big Island of Hawaii, and it's something any coffee drinker would enjoy. Grab this peaberry and enjoy some of the best Kona coffee available.
Related Read: Low Acid Coffee
3. Hawaii Coffee Company – Peaberry Royal Kona
Kona Peaberry coffee beans are a medium roast that creates a rich, velvety, and sweet cup of coffee.
Luxuriously Self-Indulgent
This brand has an interesting history of thriving in the Kona district. They are a self-proclaimed largest roaster of Kona coffee in the world. This is quite a feat given the limited supply of pure Kona coffee.
They've acquired and partnered with others in the local Kona coffee industry. From 1864 they have worked with Lion Coffee Company, in 1968 they started working with Royal Kona Coffee, and since 2013 with Royal Hawaiian Coffees.
More of a full-bodied pick, these beans are best enjoyed black and brewed manually to enjoy their full potential.
Overall, Royal Kona coffee is one of the most outstanding Hawaiian brands specializing in Kona. Aside from amazing coffee, they have great customer service. If you have the budget, this is great Kona coffee to order.
4. Dark Roast Peaberry – Koa Coffee
These beans are smooth, sweet, and have a nutty kick. This coffee excels when paired with milk for espresso-based drinks, or try it black to let the natural flavors shine.
Best With Milk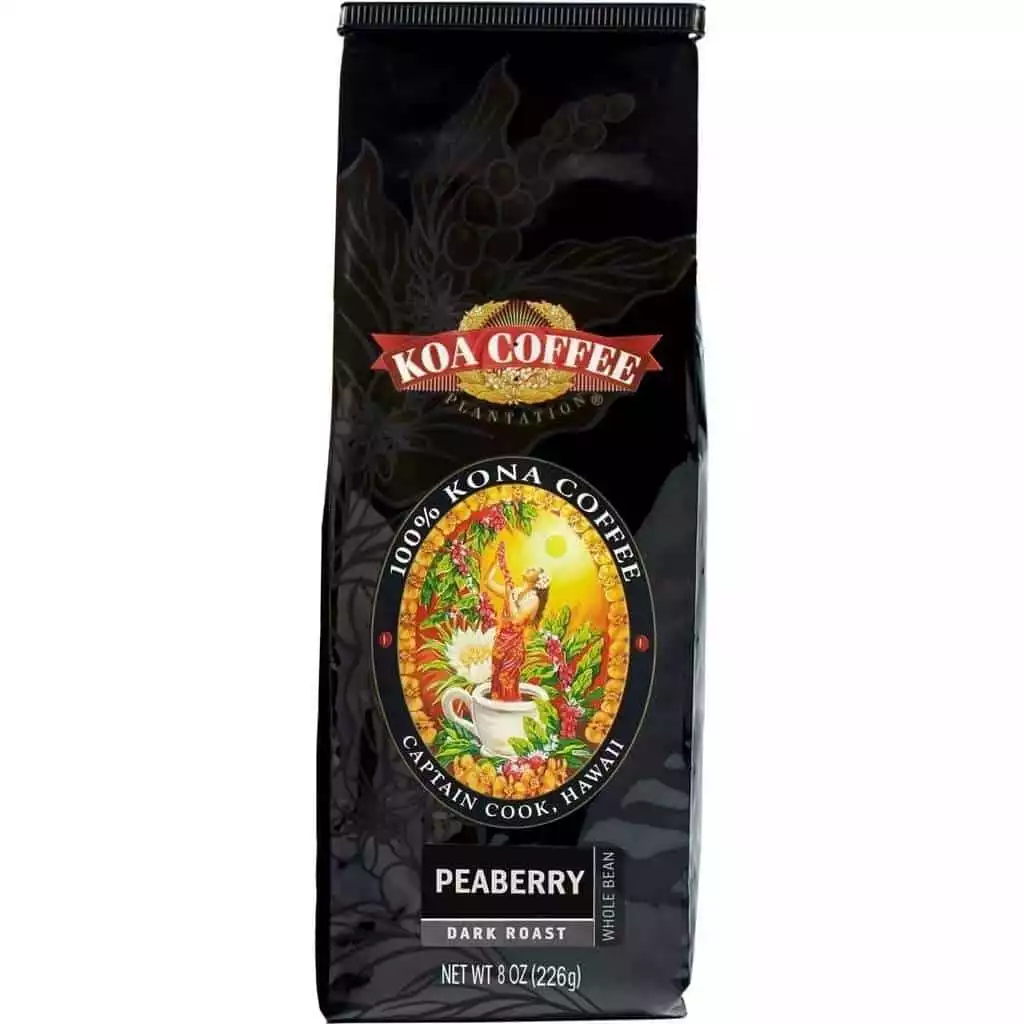 The Koa Peaberry Dark Roast is nothing like your usual dark roasted beans. These beans have medium acidity but still retain their sweetness and a nutty edge.
Medium-bodied, they work well as a base for creamy espresso-based drinks. You can also enjoy this coffee black if you prefer a bolder brew.
As I mentioned earlier, peaberry coffee has more sweetness and a more complex flavor profile. This means that even when you get away from a medium roasted bean and go to a darker roast, you'll still get a complex and sweet cup.
This 100% Kona pick from Koa is one of the three in the tri-pack you saw as our top choice. The good news is that you can also order it on its own. You might want to give this Kona a try for your morning cappuccinos or afternoon lattes.
Related Reads: Best Espresso Beans, Best Dark Roast Coffee
5. Keala's Hawaiian Kona Coffee
Keala's Hawaiian Kona Coffee is a bold and balanced medium roast with flavor notes of toasted coconut, passion fruit. Enjoy it black to get the most out of it.
Best Brewed Black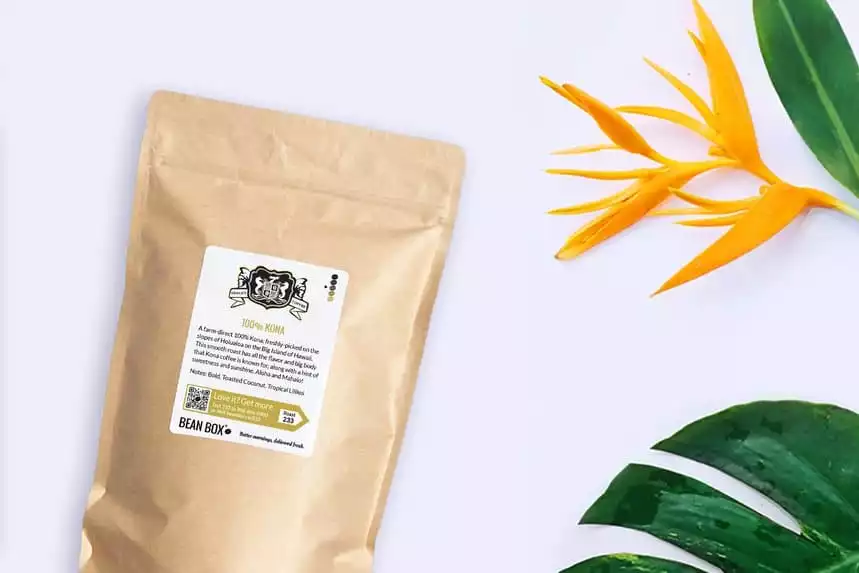 Remember I mentioned that Kona coffees are classified into different types? This pick from Keala coffee falls under the Extra Fancy classification. Extra fancy is also called Type I Kona coffee.
Keala's Coffee company is run by a born-and-bred local. It's safe to say that he knows how to grow premium Hawaiian coffees.
Keala's uses only the best of the best, unlike some Kona coffee blends. They do things right by sourcing from the farms and not adding inferior beans to make a blend.
This 100% Kona coffee is a flavorful coffee with dominant fruity tropical notes. It's best enjoyed black and prepared with manual brewing methods such as a pour-over or AeroPress.
This is one of my favorite Kona brands around because you can be confident that you will be getting quality Kona coffee.
Since this is a medium roast, you can have the flexibility to brew it in a variety of ways and brewing methods.
The Buying Guide to Kona Coffee Beans
When hunting down the best Kona coffee brands, it's good to know how the quality of this coffee is judged. Once you know what the experts are looking for, it'll be easier for you to understand the label – and the prices.
We already went over the types of Kona coffee, or how they're classified. Remember that not all coffee from Hawaii is Kona coffee.
Hawaiian coffee refers to any coffee grown on the Hawaiian islands. But Kona coffee refers to a specific area of the Big Island of Hawaii. All true Kona brands roast beans that are harvested from coffee plants surrounding the Mauna Loa volcano.
Where the beans are grown is the first step in understanding quality coffee from that region, so make sure the label is specific about where the coffee comes from.
After that essential aspect, you can start to consider details such as flavor, color, roast level, number of defects, size, and moisture.
For example, let's talk about size. Larger size is often connected to better quality coffee. For Extra Fancy (EF), Fancy, and Hawaii No. 1, there is less than -10% tolerance for undersized Kona Coffee beans by weight. For the rest of the types, it's optional.
As for moisture, they allow 9-12% from EF to Hawaii No.3. For Hawaii Natural Prime and Hawaii Mixed Natural Prime, they allow a slightly wider range, from 8-13%.
Kona Coffee Quality Bands
Now let's get into the specifics of the Kona Hawaiian grade classifications. This is regulated by law, so coffees labeled with any of these classifications should live up to these specifications:
EXTRA FANCY – These are the best Kona beans. They should have no uniform color, no defects, a premium roast quality, and have only up to 8 full imperfections per 300 grams. Type I is a size 19, while Type II is a size 13.
FANCY – Like Extra Fancy, these have uniform color and good roasting quality. They have up to 12 full imperfections per 300 grams. Type I is a size 18, while Type II is size 12.
NUMBER 1 – These beans should have uniform color and above-average roasting quality, but they can have up to 18 full defects per 300 grams. Type I is size 16, while Type II is size 10. This is the last of the top-tier Kona.
HAWAII SELECT – The first major rule for this Kona type refers to the aroma and flavor when brewed. It should only have good aromas and flavors, and defective beans should be no more than 5% of the total weight. It's the best of the mid-level Kona.
HAWAII PRIME – It has the same clean aroma and flavor rule as with Kona Select beans, but allows defective coffee beans up to 20% of the total weight.
HAWAII NO. 3 – These beans still have the clean aroma and flavor rule, but a slightly higher number of defects are allowed.
HAWAII NATURAL PRIME – While there aren't any strict requirements for these beans regarding color, roasting quality, and size, defects are only permissible for up to 20% of the weight. Limits are in place to protect the coffee reputation of Hawaii.
HAWAII MIXED NATURAL PRIME – This is the lowest quality Kona coffee. While it's technically the same tier as Natural Prime, this level is used in coffee blends.
Kona Industry Scammers
Hawaiian coffee has a good reputation, and coffee from the Kona district even more so. If you want the best of the island, Kona won't let you down.
But remember that just labeling a coffee with the Kona name can make it easier to sell. That doesn't mean that the beans inside the bag are truly high quality, or gourmet, coffee.
It's easy to claim to be Extra Fancy Kona, but sometimes the only "fancy" thing about fake sellers is their packaging and not the anticipated rich flavor.
This is why some sellers take advantage of the classification system – and the trust of consumers – by claiming to be 100% pure Kona when the beans actually fit in the Kona blends category.
So what's a Kona blend? By Hawaiian law, blends containing Kona are only required to contain a minimum of 10% Kona coffee! So a Kona blend coffee can actually have very little pure Kona in the bag and are very far from what you'll get from a 100% pure Kona coffee.
As a result, it's best to stay away from Kona blends to avoid inferior quality beans that might be mixed in.
But all that does is destroy the good aspects of the small amount of authentic Kona coffee in the blend. Why would you want to mask the pure Kona coffee taste with inferior beans?
Which Kona Coffee Brand Is the Best?
Ideally, you only want to buy Kona directly from sellers in the region who specialize in beans that aren't used for blends.
These roasters know the full quality of pure Kona coffee beans and are eager to protect their reputation roasting beans from Kona coffee plantations growing coffee that meets the benchmark
Now that you know more about authentic Kona coffee, you can see why it's vital to get the full experience from this type of coffee bean and the Kona district.
What better way to do it than to experience interacting with the people closest to the actual product?
Drinking true Hawaii coffee that's sourced directly from the coffee plantations or roasters is the best way to ensure your money goes to the growers of the beans.
And most pure Kona brands like Koa Coffee also have fantastic customer service. You might even say it's a part of Hawaiian culture.
The Final Verdict
As I mentioned earlier, Koa Coffee Tri-Pack is my top pick, and here at Sip Coffee, we're all fans of this brand, direct from our favorite Kona coffee plantation.
Top Pick: Best Kona Coffee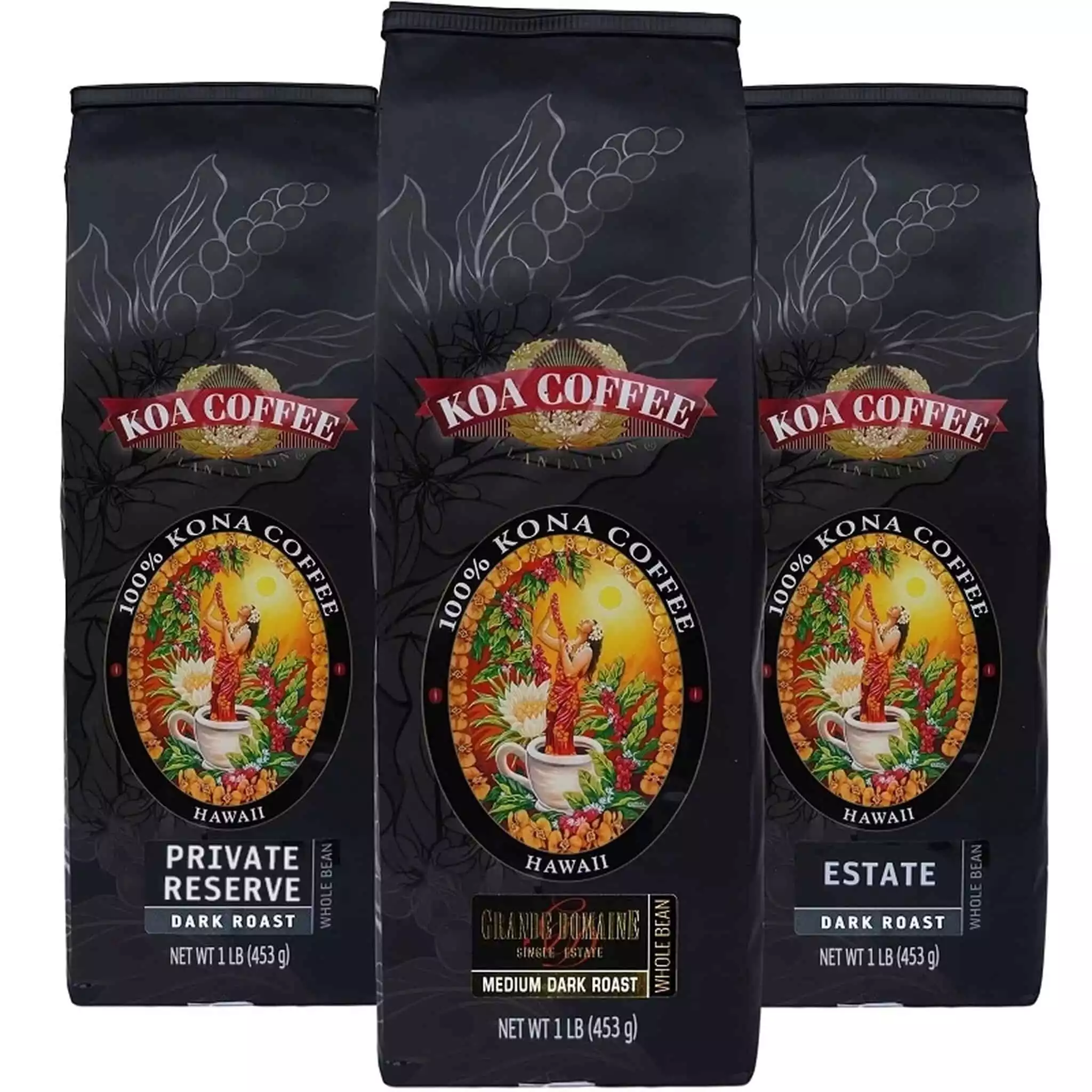 The sweetness, the body, and the pleasantly light lingering finish of these three coffees is just amazing.
It's voted the best in America, and I agree, especially the private reserve. And the three beans and roasts, ranging from medium-light to medium-dark roast, make it easy to compare the differences between Kona roasts.
Alternatively, I feel that the Volcanica Coffee Kona and HCC Peaberry Medium Roast are a close tie for second.
Enjoy fellow coffee lovers!