The 6 Best Sumatra Coffee 2023 Picks
There's much more to Indonesian coffee than a Starbucks Sumatra Venti. But, since you're here, I don't need to tell you that.
They might describe it as a dark roast, full-bodied, and earthy flavor profile, and that may be true in some aspects, but there is more than meets the eye with these roasted beans.
Below, you'll find our list of the best Sumatra coffee brands. Check them out below or click on our top pick if you're in a rush:
Top Pick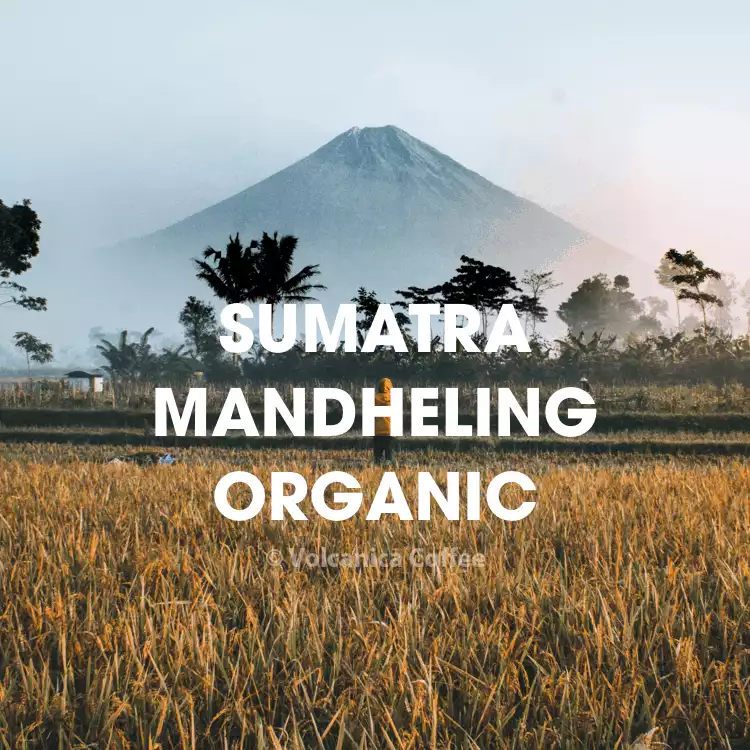 Alternatives At A Glance
Best Medium Light Roast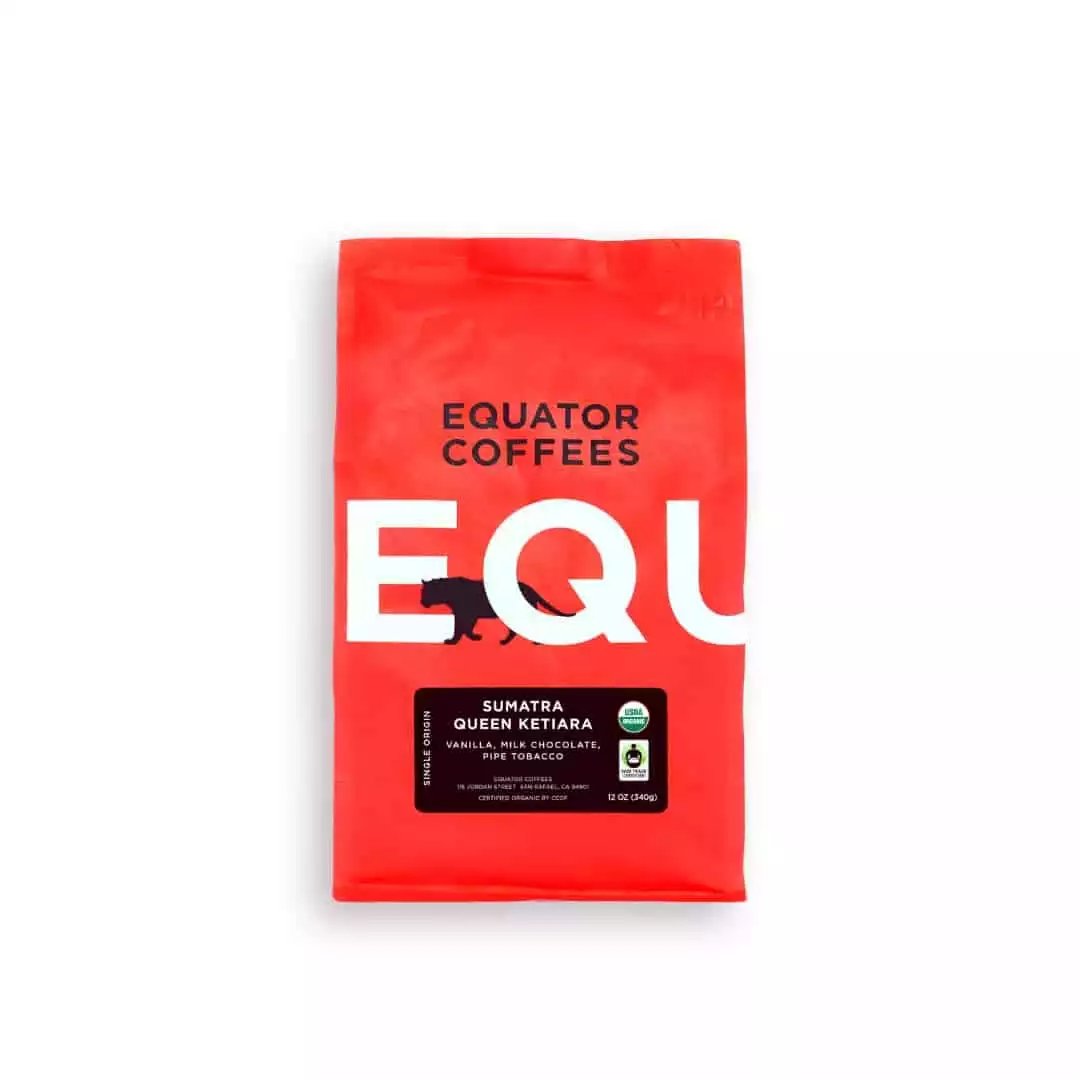 Best Peaberry
Sumatra Gayo Peaberry Coffee
Grown and processed in the region of Aceh, you can expect bright acidity coupled with notes of cardamon and clove.
SEE PRICE NOW
We earn a commission if you make a purchase, at no additional cost to you.
Best Espresso Coffee Blend
Best Low Caffeine Bean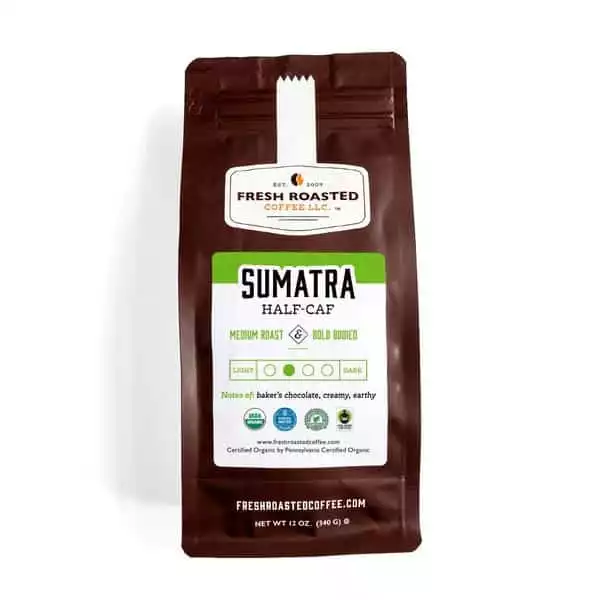 Most Bold Decaf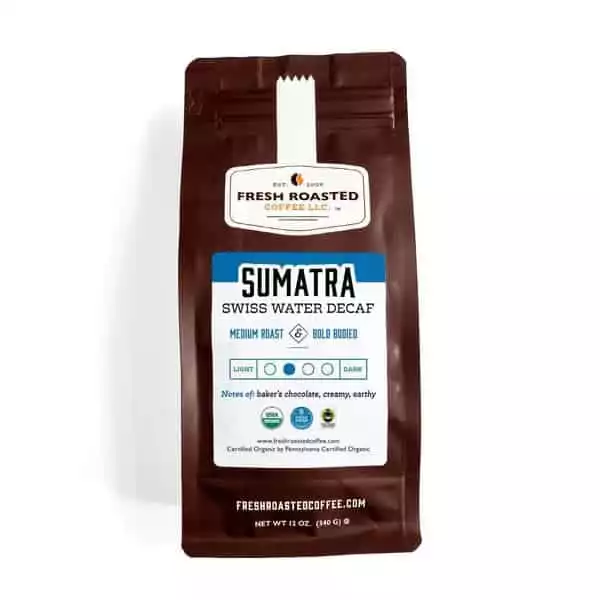 The 6 Best Sumatra Coffee Brands 2023
These Sumatra Mandheling beans from Volcanica Coffee is a must-try if you want to experience the flavors of quintessential dark roast Indonesian coffee.
Top Pick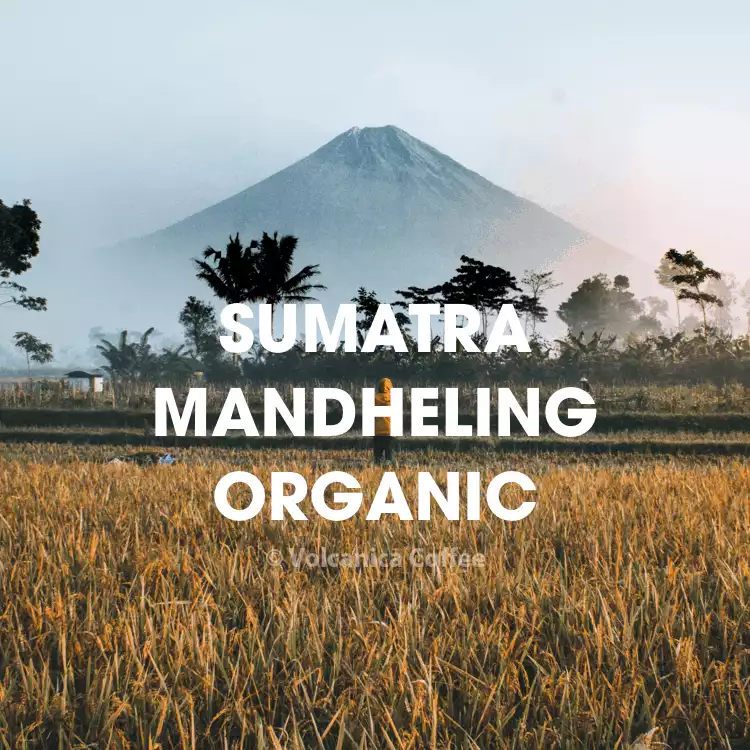 Atypical of Sumatra coffee, this bag of beans is a dark roast profile. Mandheling coffees are also known for having a rich and thick, almost syrup-like aftertaste, and these beans don't disappoint.
It's a full-bodied coffee with exotic flavors, including brown sugar, wine, and dried fruits. All accompanied by an intense aroma of brown spice and cacao with each brew.
These organic Sumatra beans are fair-trade and Rainforest Alliance Certified, perfect if you're looking for a sustainable and eco-friendly roast coffee. It has low acidity too, which makes it a good option if you have a sensitive stomach.
If you want to take it up a notch from your regular Starbucks Sumatra coffee, Volcanica's Sumatra Mandheling is more than a worthy alternative.
Related read: Low Acid Coffee
This medium-light roast Sumatra coffee originates from a cooperative found in the Aceh region called Ketiara.
The producers that cultivate this organic fair-trade coffee are also paid fairly for their efforts. Which, we believe, is essential for longevity and, more generally, just good business.
Best Medium Light Roast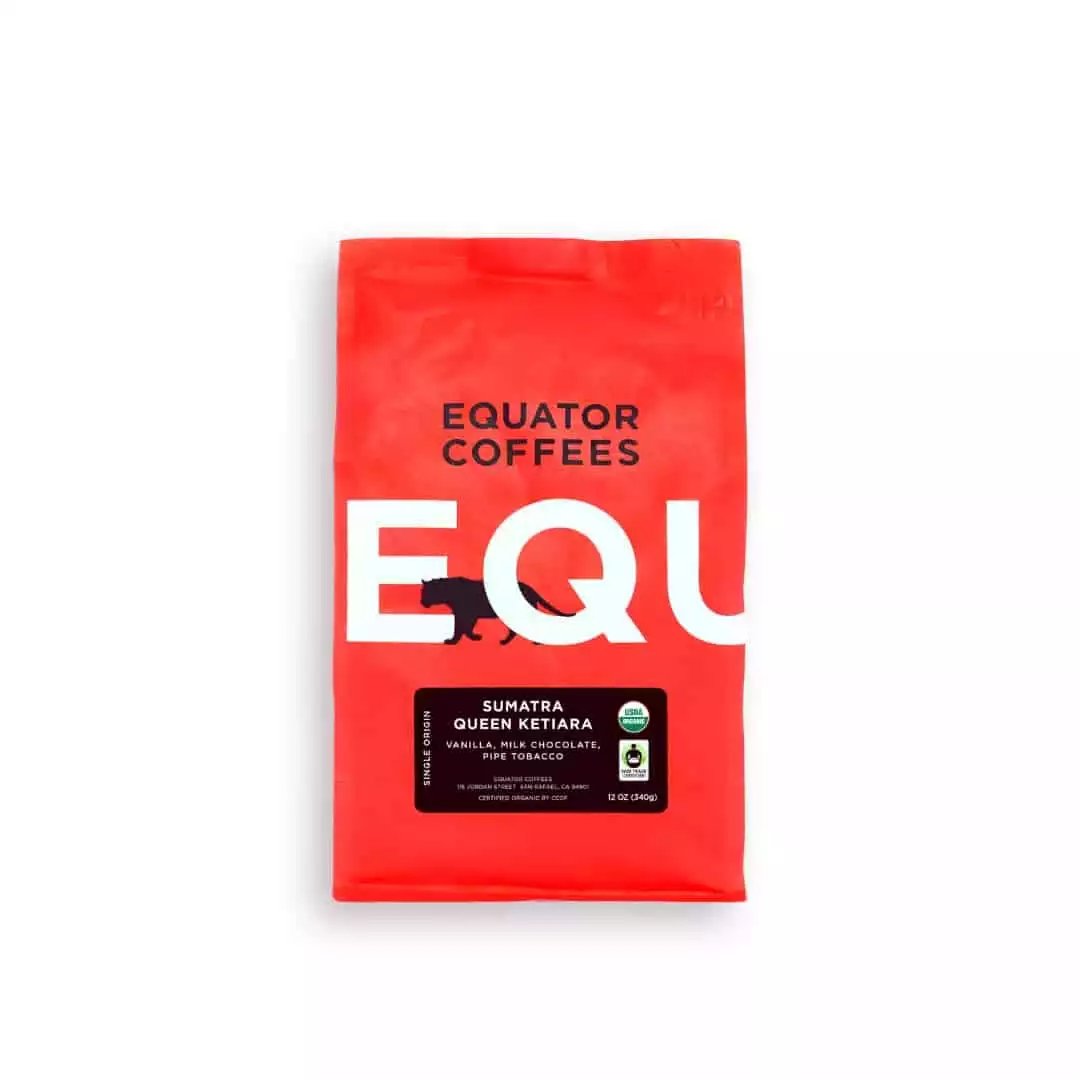 Flavors can range from tobacco, milk chocolate, and vanilla with hints of citrus, earthy and herbal notes. This fair trade Arabica coffee is processed using the wet-hulling method, which intensifies the savory flavors and earthy aroma.
It is available either as a whole bean or in different grind sizes for ground coffee. It is perfect for brewing with a manual drip or espresso to appreciate the taste. Still, you can have the option to try it as a single service via a reusable K-Cup or a French Press for a fuller-bodied experience.
Equator Coffee's Queen Ketiara might be the best Sumatra coffee for you if you want to taste how wet-hulled coffees are when roasted lightly.
There are a couple of reasons why this Sumatra Gayo Peaberry coffee is near the top of our list. Right off the bat, this single-origin uses Peaberries, making up only 5% of a total coffee crop. This means that a peaberry only has one bean for every fruit instead of two beans found in regular coffee.
Best Peaberry
Sumatra Gayo Peaberry Coffee
Grown and processed in the region of Aceh, you can expect bright acidity coupled with notes of cardamon and clove.
SEE PRICE NOW
We earn a commission if you make a purchase, at no additional cost to you.
These beans also come from the Aceh province, which has the perfect growing conditions to produce high-quality beans. Its flavor profile is complex and sweetly crisp with a light mouthfeel. Notes of caramel, peach, cloves, and cacao nibs are notable in taste and aroma.
Volcanica Coffee also ensures that these beans are organic and fair trade certified, so you'll know that you're going to get a low acidity coffee produced sustainably.
If you're a coffee lover who's willing to take the plunge into the different coffees found in Sumatra, this Gayo Peaberry coffee is an excellent place to start.
The roasters at Stumptown are veterans in the industry for years, and I've been a fan of this coffee brand for a while. They've expertly made the Hair Bender blend for use with espresso machines, and it is a great fit.
Best Espresso Coffee Blend
Most of the Sumatra coffee in production is actually mixed in a blend due to its low acidity and flavor. The hair bender is a combination of green beans sourced from Latin America, East Africa, and of course, Sumatra.
It's a balanced medium roast coffee with a rich taste and clean mouthfeel, which you want in a good espresso. A decent pull can deliver sweet chocolate-like flavors.
Stumptown's Hair Bender is available as ground coffee and whole bean, so if you don't have a grinder (although you should), you can still enjoy this pick.
Sometimes you'll need a last-minute boost before the day ends, and drinking a cup of coffee at that time can be a gamble. Here's where Half-Caf is an exciting proposition, with half the caffeine of the regular Sumatran coffee.
Best Low Caffeine Bean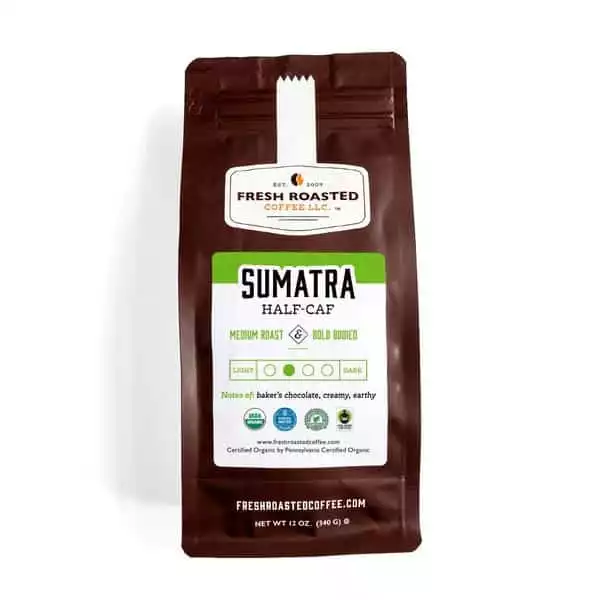 These organic and fair-trade certified Sumatra beans are a 50/50 blend of their organic Sumatra with their decaf version. It has low acidity coupled with a medium roast profile.
It's bold flavors, and heavy body makes this roast perfect for a light early morning espresso or nightcap. Flavor profiles are typically creamy and earthy with hints of baker's chocolate, so it's suitable for milk-based coffee drinks too.
If the decaf flavor doesn't appeal to you and you still want the complete flavor experience of regular coffee, Sumatra Half Caf coffee by Fresh Roasted Coffee might be right up your alley.
Coffee lovers who think that Fresh Roasted Coffee's Sumatra Half-Caf still gives them the jitters can get their organic fair trade Sumatran Decaf instead.
Most Bold Decaf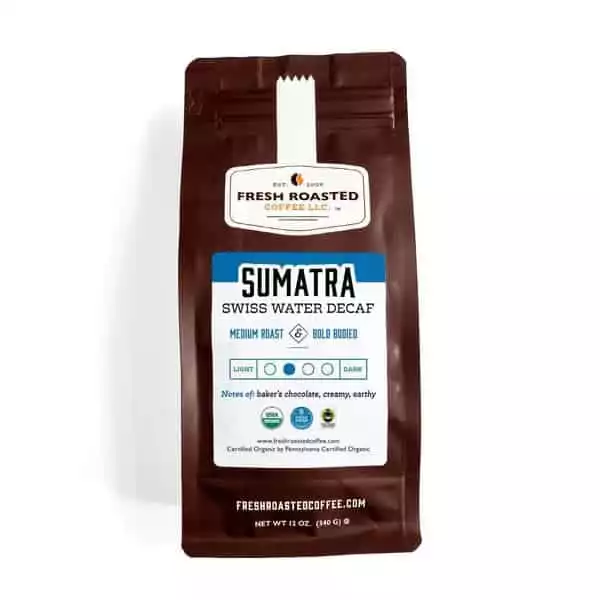 These Sumatra coffee beans are decaffeinated using the Swiss Water Method, eliminating up to 99.9% of the caffeine while still retaining its flavor and body.
Thanks to its wet-hulled processing, expect to get earthy flavors with hints of dark chocolate and a vegetal aroma. You might think that it'll make for intense cup-like dark roast coffee beans from Sumatra, but it's medium roast profile balances and mellows down those flavors while still being a full-bodied coffee.
The coffee is shade-grown at an altitude of 1200 ft above sea level and organically cultivated by a small group of coffee growers, which means great care is taken in producing each bean.
Coffee can be an energizing drink, but sometimes you just want to savor the flavor. In such cases, this organic-fair trade decaf from Sumatra fits well.
Coffee from Sumatra Buyer's Guide
Typically Sumatran coffees are wet-hulled, giving the beans an earthy and savory taste profile compared to dry or wet-processed coffee.
Most Indonesian bean coffees from chains like Starbucks have a dark roast profile to enhance the unique (wet-hulled) processing method's flavor.
What is Wet Hulling?
If you're interested in coffee facts to keep reading:
Giling basah or wet-hulling, as it's known, is a unique coffee processing method only found in Indonesia. Arabica beans undergo the same washed process, but they are dried for a few hours up to a day.
A lot of coffee producers in Sumatra use wet-hulling as it is faster than other methods. It only takes one month before the coffee reaches the customer, while a washed or dried processing method takes from two to three months to finish and ship.
This method gives the coffee a uniquely bluish hue and brings out the earthy and vegetal flavors typically found in Indonesian coffees.
Sumatran Coffee Varieties
Most novice coffee drinkers might believe that Sumatran coffee comes from a particular area in the province. It's an easy misconception to make as most coffee brands in the past like Starbucks label these beans as Sumatra rather than the specific province they originate from.
These days, more attention is given to the beans' quality in this Southeast Asian coffee-growing region. Thankfully, more and more people are now starting to learn the differences between taste and aroma found in each province.
Mandheling
Many coffee industry marketers use the region or province from where their beans originated to distinguish their coffee. Sumatra Mandheling coffee is named after the Mandheling people who grow and cultivate these beans.
Mandheling coffee beans are produced on a small island called Pandang off the coast of northern Sumatra. These beans typically have less acidity, which further declines with a dark roast.
Earthy and spicy notes of cinnamon and cardamom are also prominent in the aroma. Depending on if you buy a medium or dark roast, you'll also get flavors of chocolate, brown sugar, and caramel that can go well with milk drinks.
Ankola
Ankola coffee beans are grown near the port of Padang (not to be confused with Pandang, where Mandheling beans come from). They are produced at an altitude between 2500 ft and 5000 ft above sea level, which is perfect for growing Arabica beans.
Unlike other Sumatra coffee beans that are washed or wet-hulled processed, coffee beans from Ankola are processed using the dry method.
Its full body characterizes its rich, smoky flavor with just a subtle hint of acidity. The dry process slightly lessens the earthy aroma and gives the beans a bit more sweetness as the bean has more time to interact with the coffee's natural sugars.
Lintong
These Sumatra beans are cultivated without shade on plateaus near Lake Toba in the district of Lintongnihuta. The name's quite a mouthful, so most coffee connoisseurs prefer calling them Lintong coffee beans. Most of the beans are organically grown by smallholders, which then undergo the wet-hulling process unique to Sumatra.
What sets Lintong coffee from other Sumatran coffee beans grown nearby is it's clean mouthfeel and vibrant acidity. High-quality Lintong coffee has an earthy flavor with hints of cherries, cedar, and dark chocolate covering the whole bean.
Gayo
At the northern tip of Sumatra lies the Aceh region. Here lies the mountainous area of Gayo, where the altitude and climate are excellent for Arabica coffee growth. Most coffee beans from Gayo are grown between 4200 ft and 5200 ft above sea level.
Gayo is also known for "aging" their coffee, where beans are stored for months, with some reaching years before it's sold. Interestingly enough, about 80% of Starbucks' Sumatra beans that are dark roasted originate from Gayo, making this a big chunk of Sumatra's coffee industry.
You might find a mix of spicy and earthy notes with hints of fruits and cacao nibs if you take one sip from specialty grade coffee beans found in this region.
Kopi Luwak
The elusive Kopi Luwak, also known as cat poop coffee, is one of the most expensive coffee beans globally. A small cup of Kopi Luwak could cost around 50$ – 80$, and the main reason it's rare and costly is because of how the bean is processed.
A nocturnal animal called a Civet eats coffee cherries and poops out the whole bean intact. These beans are then harvested, cleaned, and roasted to be sold all around the world. Most of these beans are found in Java and Sumatra and are dark roasted.
Kopi Luwak production can be inhumane and unsustainable as the Civet is treated unethically. There is also no way to check if your bag of Kopi Luwak is sourced from civets in the wild or locked in cages, plus it's more for the hype than the actual beans themselves.
Related read: Cat poop coffee facts
The Final Verdict
The best Sumatra coffee, in our opinion, is Volcanica Coffee's Mandheling coffee.
Top Pick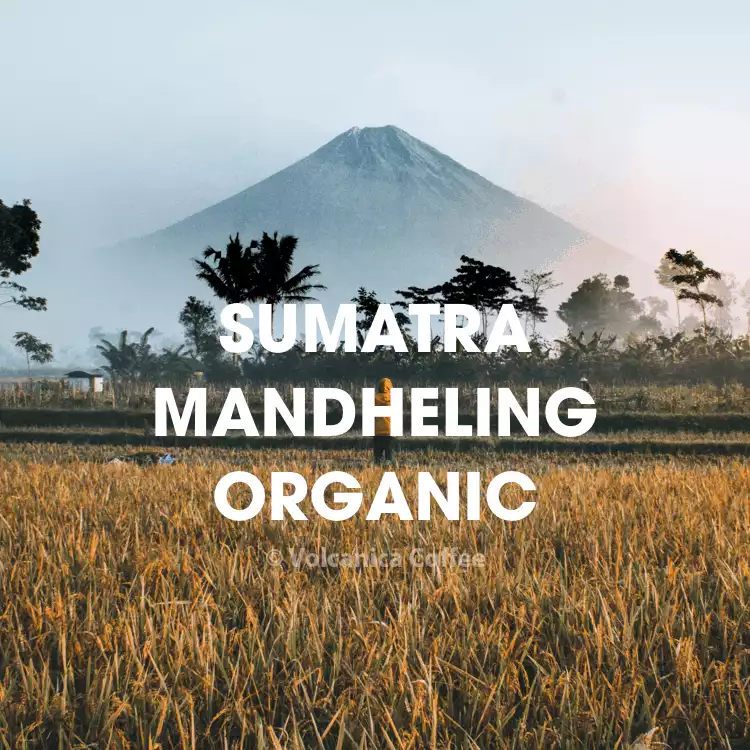 It's one with a syrup like taste and flavor atypical of darker roasts, it's perfect if you enjoy espresso or milky coffee.
If you want a more familiar flavor profile with just a touch of smoky and herbal notes, Equator Coffee's Sumatra Queen Ketiara might be more up your alley. It uses high-quality coffee beans as well since they're organic and fair-trade too.
Best Medium Light Roast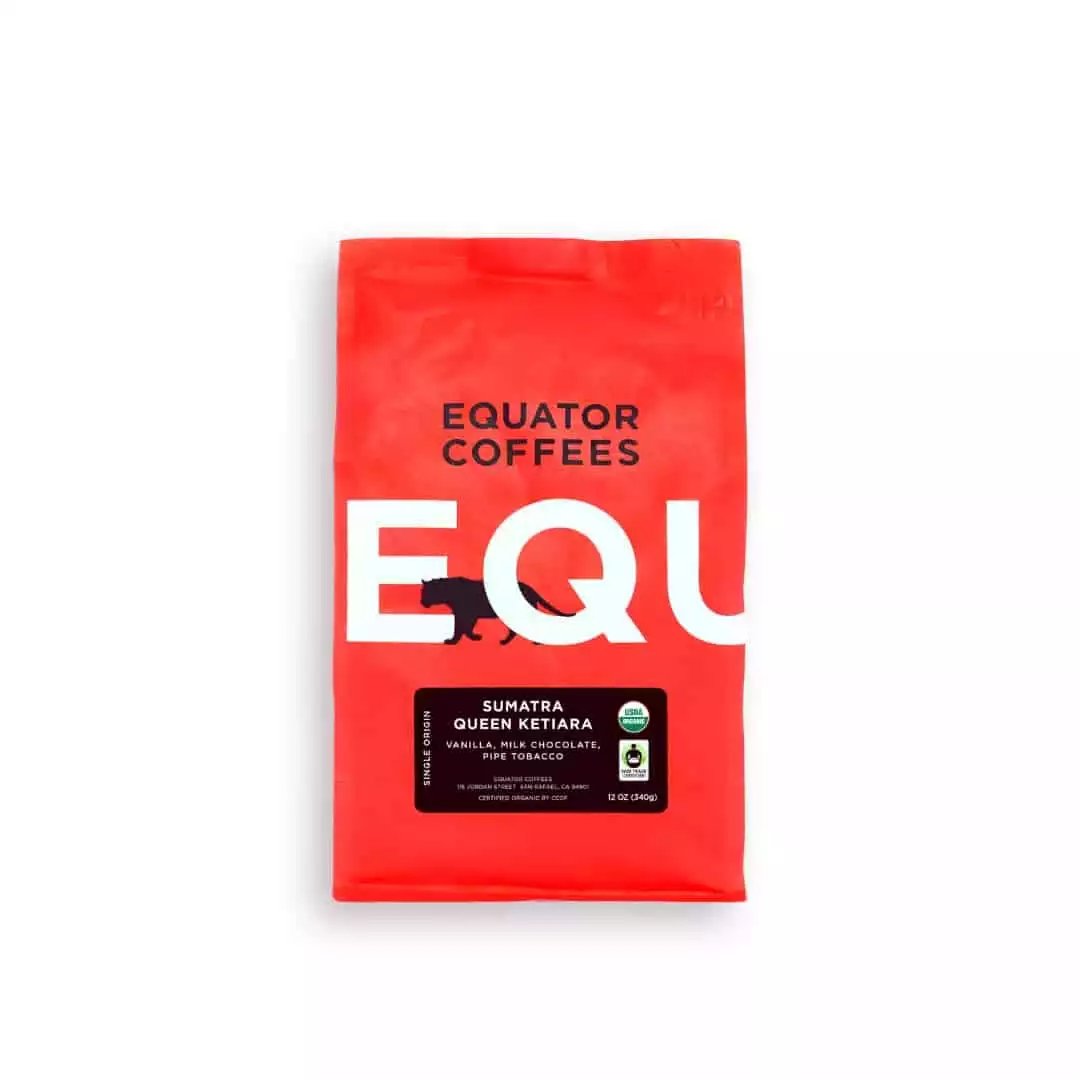 Whether you brew it as an espresso, manually, or in a reuseable K-Cup, Sumatra coffees work well with most brewing methods.
Frequently Asked Questions
Why is Sumatran Coffee so good?
Most Sumatran coffee beans come from the Arabica variety, which emphasizes flavor and aroma compared to other varietals. 
The region's coffee-growing conditions are great for these kinds of coffee beans, and the unique wet-hulled process also has a significant impact on the complex taste in a Sumatran coffee bean.
Does Sumatra Coffee have more caffeine?

While Indonesia is known to produce more caffeinated beans thanks to its focus on the growth of Robusta coffee, Sumatra only grows Arabica coffee, which has less caffeine than the Robusta variety.