The Best Nicaraguan Coffee 2023
Nicaragua has the perfect blend of natural resources and microclimates to facilitate the cultivation and export of high-quality coffee. While not being a large producer, Nicaraguan coffee is established for often being of a specialty standard.
With that said, let's take a look at what's in store for this relatively tiny footprint coffee producing nation. But, if you're in a rush, here are our top picks when it comes to coffee from Nicaragua:
Top Pick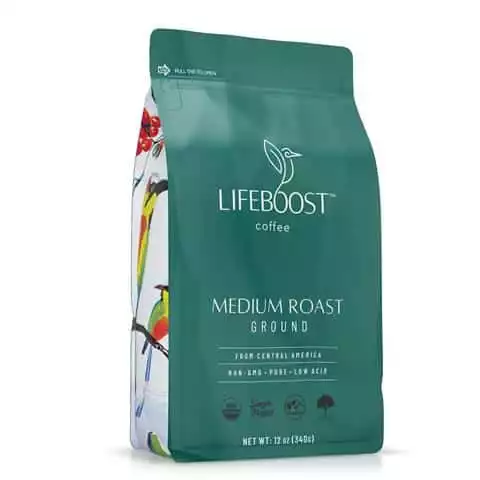 Premium Pick
Nicaragua Coffee Industry Facts
Along with other Central American nations, coffee cultivation is not indigenous to Nicaragua.
The coffee industry was first introduced to the country in the late 1700s by missionaries and colonists. However, large-scale Nicaraguan coffee production and trade started a half-century later when the crop was utilized as a lever for economic growth.
Nonetheless, since its introduction, coffee farmers have struggled with geopolitical and economic instability across the country.
Coffee production was somewhat revitalized during the 20th century when Nicaragua's coffee farmers received aid from the government. However, greater focus was given to the quantity of the coffee instead of the quality.
Simultaneously, further political upheaval, including a trade embargo from the United States and civil wars, crushed the economic opportunity presented by coffee.
The country has struggled through political turmoil until the early 1990s, after which Nicaragua had its first democratic election. As a result, Nicaraguan coffee has only been able to take off since the early 2000s, and today it remains an integral part of its history and economy.
Today, more emphasis is given to quality coffee grown in Nicaragua as production has shifted towards sustainable cultivation and fair-trade practices. Most Nicaraguan coffee beans are now produced by small producers and micro-lots which practice organic farming and coffee processing.
Almost all of the Nicaraguan coffee is grown at high altitudes and is classified as "high-grown." Consequently, coffee fans now agree that Nicaragua is a prime gourmet coffee growing and producing country, and it's why they're the 12th largest exporter of whole bean coffee.
The 4 Best Nicaraguan Coffee Brands 2023
LifeBoost is a gourmet coffee brand that cultivates single-origin and direct trade coffee in Nicaragua. Taking advantage of the fact coffee can be mountain shade-grown and under organic standards, all in a microclimate that allows the bean to mature slowly to optimize for flavor.
Top Pick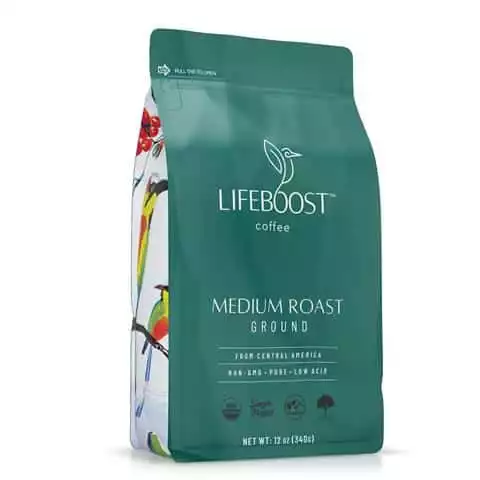 The result? A premium and low acid whole bean coffee.
Lifeboost offers a broad assortment ranging from light to dark roast and naturally flavored coffees for those of you with a sweeter tooth.
Produced from 100% Arabica beans from a singular plantation located in Nicaragua. These Arabica coffee plants are high grown at 1730 meters above sea level at the slopes of Mt. Kilambe, which provides a perfect altitude for the beans to thrive.
Mt. Kilambe is also one of Nicaragua's National Protected Areas and states that any coffee farm cannot use chemicals when cultivating coffee to protect the region's biodiversity. This means that all of Lifeboost's coffee is certified 100% organic Nicaraguan coffee beans.
The plantation also ensures that the coffee is shade-grown to avoid chemical fertilizers and to help protect the surrounding environment.
On a more general note, if you enjoy espresso, go for the medium or dark roast, whereas manual brewing methods are best suited for light-medium roasts.
Volcanica takes pride in sourcing direct trade coffee all over the world, and these medium roasted beans are a gift from nature. Only produced in limited quantities, these beans are some of the rarest originating from Nicaragua.
Premium Pick
This Nicaraguan coffee comes from Finca Idealista, a farm located in the Matagalpa region produces the beans in small quantities from their micro-lots. This particular area of the country provides the perfect soil, climate, and elevation to cultivate these Nicaragua beans.
Notably, the beans are honey-processed, which can be thought of as a mix of natural and washed coffee (note – there's no actual honey involved).
This process the sugars more time to ferment, leading to a sweeter Nicaragua coffee. It has a sweet and fruity profile, and you'll taste notes of candied mango, honey, and sugar with every sip.
It makes for one high-quality coffee since the farmers use old school growing methods. With the notable use of natural volcanic filters and mushrooms as pesticides, these beans are as raw as it gets.
Overall, If you want to experience a treat to your senses, these small-batch roasted beans grown in Nicaragua will have you feeling like you're in a tropical paradise.
Another Nicaraguan coffee from the Matagalpa region, Equator Coffee's Flor de Dalia, has notes of chocolate, black cherry, and almonds. It sounds like a tasty chocolate sundae in coffee form, and too right too, as it tastes just as described!
Best Light Roast
Flor de Dalia is one of the coffee farms located in the Matagalpa area, and they strive to improve the quality of their coffee in an eco-friendly manner. Consequently, this Nicaragua coffee is fair-trade and certified organic, so you know the beans are grown with care.
It's a sweeter cup of coffee, too, as the raw green coffee beans are grown at high elevation and undergo natural processing after they've reached maturity.
Equator Coffee expertly roast these beans at a light roast profile that preserves and highlights the coffee's layered flavor profile. They also provide these as whole bean or ground coffee, making it less of a hassle if you need grounds vs whole beans.
Overall, this fair-trade organic coffee might be the best Nicaraguan coffee for you if you prefer bright flavors from the light roast profile. Best suited for a pour-over to truly experience the acidity.
You might have noticed, all our picks so far are fair trade and certified organic. Fresh Roasted is no different. These beans are available as both whole bean and ground coffee, while offering incredible value too.
Best Value
Like most of the Nicaraguan beans on our list, this medium-roasted coffee comes from the Jinotega department, one of the country's prime coffee-growing regions where a local co-op grows and cultivates the coffee at high altitudes and processes in a sustainable manner.
In terms of flavor, You'll taste the perfect balance between sweetness and acidity that perfectly fits with its full body and smooth finish. Every sip will have you taste notes of chocolate and walnuts with overtones of lemon, plum, and grapefruit.
Thanks to its well-rounded flavors, you won't have a problem brewing a cup whichever method you'll choose. Making it into a cold brew or drip emphasizes fruity notes while brewing it as an espresso gives way to the chocolatey and nutty flavor.
Its distinct yet straightforward flavor makes it the best coffee to get if you're new to Nicaraguan single-origin coffee.
The Nicaraguan Coffee Buying Guide
Nicaragua is steadily becoming one of the world's specialty coffee sources, but what makes their coffee different from other countries in Central America? It's a combination of the coffee's flavors, growing conditions, and farming practices.
Whether you want whole bean coffee for the best experience or don't have a burr grinder and want Nicaraguan ground coffee, our picks above will work for you.
If you're still undecided on the best Nicaraguan coffee for you, take a look below and see what the fuss is all about.
Why is Nicaraguan coffee good?
Like most high-quality coffee, the beans' growing conditions have a major impact on its potential, and luckily, Nicaragua's coffee industry takes great care in upholding the standards in their coffee.
For starters, 95% of Nicaraguan coffee is organic shade-grown, which helps preserve the environment. The coffee is grown underneath a canopy of trees, which also acts as a natural herbicide and fertilizer. This enables coffee farms to cultivate and get approval for organic certification for their Nicaraguan coffee without concern.
Nicaragua is also famous for having plenty of highland and mountainous regions conducive to Arabica coffee to grow and thrive. High elevation is essential to yielding a sweeter-tasting coffee as this lets the coffee ripen more slowly and gives the sugars more time to ferment and be absorbed by the coffee bean.
Most coffee plants also need adequate rainfall, temperature, and high humidity for growth and Nicaragua can provide that as well. The highlands are the prime location to grow Nicaraguan coffee due to cooler temperatures and more frequent rainfall.
Most, if not all, of the green coffee beans found in Nicaragua are from the Arabica variety. Arabica is prized for its flavor and sweetness as it contains more sugars in the whole bean.
Typical Coffee Nicaragua Tasting Notes
Like other coffee-producing countries, the flavors of Nicaraguan coffee can vary from region to region and how it's roasted. A dark roast naturally has less flavor originating from the bean itself vs the fact it's a dark roast.
Nonetheless, while the taste might differ, Nicaraguan beans have a light to medium body with vibrant acidity and crisp flavor, making for a well-rounded coffee experience.
Some Nicaraguan coffee tends to have the same aroma and taste notes as other Central American coffee beans, with hints of chocolate and nutty flavors. As such, acidity in Nicaragua coffee leans toward citrus notes in its flavor and aroma. Other coffees can have brighter tones with fruity notes similar to the flavors of Ethiopian coffee.
Nicaragua Segovia coffee, in particular, can have a lot of complexities in its flavor. It has a perfect blend of sweet, nutty flavors with citrus and floral undertones.
Primary Coffee Growing Regions
Jinotega
It's highly likely that you've tried coffee from the district of Jinotega because it is the largest coffee-producing region of Nicaragua in terms of volume.
Jinotega is located in the north central part of Nicaragua. The region has the right blend of climate, humidity, and altitude to promote Arabica coffee bean cultivation. Most coffee farms in the province grow their coffee between 1100 and 1700 meters above sea level. The Nicaraguan beans are also planted on volcanic-enriched soil and are shade-grown to retain the region's biodiversity.
Nueva Segovia
Nueva Segovia lies further north of Nicaragua and yields beans with more complex flavors with floral, fruity, and nutty notes. Nicaragua Segovia coffees are also grown at altitudes between 1000 meters and 1400 meters.
Nueva Segovia beans are produced in super limited quantities, which makes it a premium coffee that is often difficult to source and at a higher price if so.
Matagalpa
The Matagalpa region shares some similarities with Jinotega when it comes to coffee production. It also has volcanic-rich soil to promote coffee growth.
These strictly high-grown coffees are grown at high altitudes between 1200 and 1700 meters above sea level, which is best for the coffee's flavors to develop. Another boon for Matagalpa is its tropical and shade-heavy climate, which helps in producing organic Nicaragua coffee.
Maragogype
Unlike the coffee-growing regions we listed above, the Maragogype is not a place but a type of coffee bean. Also known as "Elephant Coffee Beans" because of its larger size, it comes from the Typica/Arabica variety and is a rarity in the world of coffee.
Maragogype coffee can sometimes be inconsistent as the coffee's growing conditions can significantly impact its taste. Poor soil quality can lead to feeble, almost tasteless flavors but when grown and processed correctly, expect to get a bright and clean taste with a delicate body and smooth mouthfeel.
How To Brew?
Some single-origin coffee beans tend to fit specific brewing methods, bringing the most out of the coffee's flavors.
However, coffee grown in Nicaragua is very versatile and can be brewed to fit most methods due to its well-balanced flavor profile and body.
Medium to dark roasted Nicaraguan beans are perfect for espresso-based drinks. Black coffees often have refreshing notes of wine and lemons, while milky coffees can bring out chocolatey and nutty flavors.
If you prefer to tone down the acidity, you can opt to make a cold brew out of your Nicaraguan coffee. Nicaragua beans are known for their brightness, which can be good or bad depending on what you like. This can also be a suitable brewing method if you have a sensitive stomach but still want to experience flavor complexities.
Alternatively, you can brew your Nicaraguan coffee beans at the opposite end of the spectrum using a drip or pour over to highlight the crisp acidity and fruity flavor notes.
As always, feel free to experiment with different brewing methods that can best fit your taste. If you can, purchase whole bean coffees and grind them yourself to maximize each bean's flavors.
The Final Verdict
When it comes down to it, the best coffee from Nicaragua depends on your preference. Nonetheless, you can't go wrong with Lifeboost or if you want something extra special, Volcanica.
Top Pick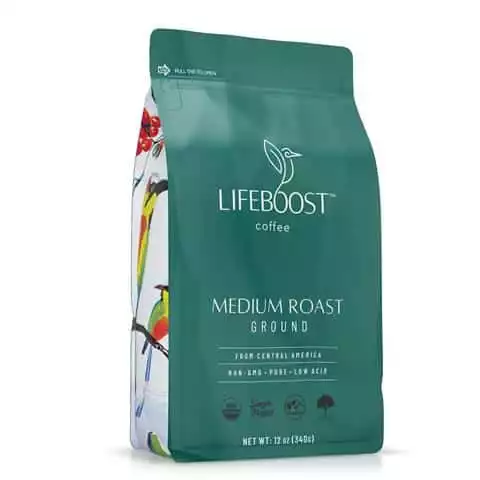 Premium Pick
If you're looking for a traditional tasting Nicaraguan coffee, Equator Coffee's Nicaragua Flor De Dalia is a must-try. Its lightly roasted profile gives it a sweeter taste and explosion of flavor.
Whether you'll brew as a cold brew, espresso, or drip, Nicaraguan coffee has much to offer, so choose the best one to go with your brewing method. Lastly, keep brewing!