The Best dutch bros drinks In 2023
If you're from the Pacific Northwest, you almost certainly already know about Dutch Bros and have your own opinions about the best Dutch Bros drinks.
But for anyone who doesn't know the coffee chain, knowing what to order can be a challenge.
The company offers a lot of different options: coffee, of course, but also their own homemade energy drinks and Italian sodas, along with unique frozen options.
Fortunately, we've got your back. We've compiled the most popular and highly-reviewed Dutch Bros drinks, including some of our own favorites. So keep on reading to find your next order.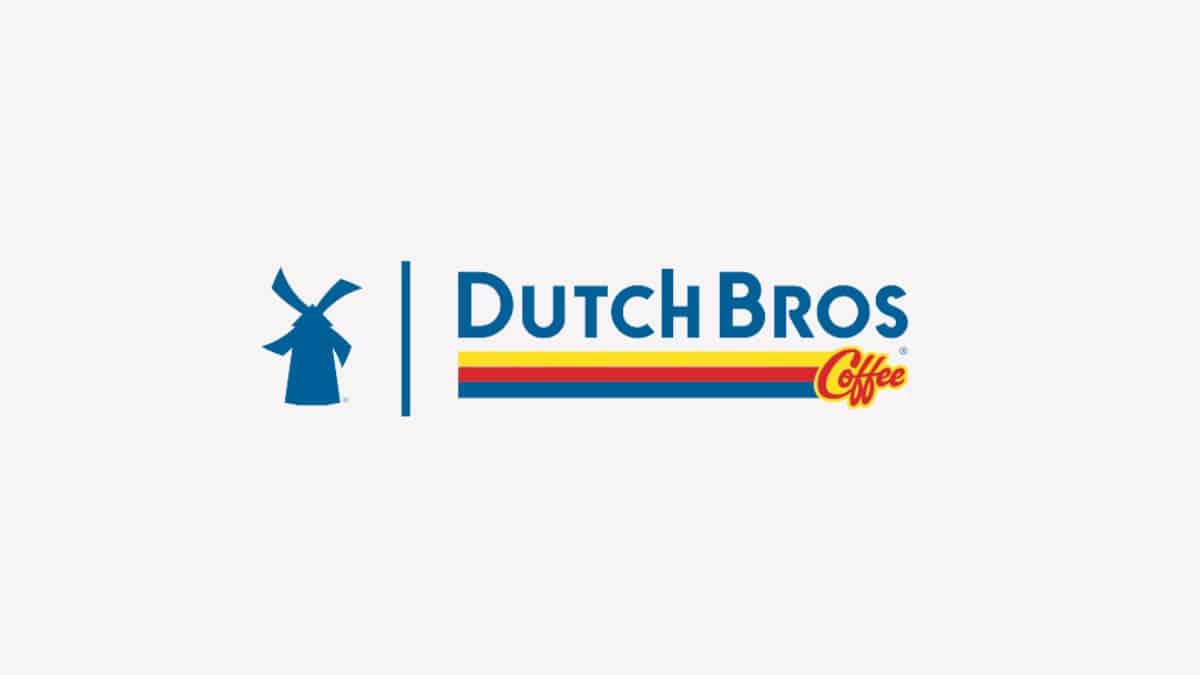 Dutch Bros Do Things Differently
If you're unfamiliar with Dutch Bros, the coffee chain is worth a visit anytime you're in one of the 11 states they've expanded to from their original operation.
The company began in Grant's Pass, Oregon, founded by brothers Dane and Travis Boersma.
Dutch Bros definitely isn't like your typical coffee shop, focusing on a uniquely West Coast energy and vibe from the music to the staff and all the way through the drinks.
Dutch Bros serves up plenty of coffee, but they also feature a menu of drinks ranging from Italian sodas to teas, lemonades to smoothies, and even customizable energy drinks.
Dutch Bros locations feature rock music, enthusiastic and friendly employees (called broistas), and wild drinks.
But if you've never been before, the menu can be a lot to take in.
So it's good to go in with an idea of what you might want to order, but if you can't decide, you can certainly ask questions and get a solid recommendation from the folks working there too.
16 Best Dutch Bros Drinks 2023
These 16 options are the top-rated and most popular Dutch Bros coffee drinks, including several different coffee options, a few energy drink options, and more.
The menu is enormous, so this is far from an exhaustive list, but these are the best drinks at Dutch Bros, according to fans everywhere.
1. The Chocolate Macadamia Annihilator
One of the classics, this beverage provides an excellent introduction to what you can expect from coffee drinks at Dutch Bros. 
Available iced, hot, or blended, the Macadamia Chocolate Annihilator combines espresso coffee, chocolate macadamia nut syrup, and half-and-half to provide a punch of flavor for your coffee.
2. Iced Oat Milk Caramel Kicker
This Dutch Bros drink is a custom combination, not directly on the menu but not so far off the beaten track that it's considered a secret menu item, either. 
Start with the Kicker, substituting oat milk for the standard breve, and add caramel syrup.
Put it over ice, and you get the Iced Oat Milk Caramel Kicker, full of non-alcoholic Irish cream and caramel flavor mingling with a classic coffee punch.
3. The Rebel Vampire Slayer
A sweet-and-sour concoction that's ideal for the summer, the Rebel Vampire Slayer mingles strawberry and pomegranate with the energy drink base created by Dutch Bros for a bloody-looking treat. 
However, it's only available during certain times of year, so make sure to check ahead.
4. Iced Grand Canyon OG Dark Chocolate
This decadent treat is a Dutch Bros secret menu item, so you should know the components it's made of to get the real deal. Start with the cookie breve, featuring macadamia nut and white chocolate flavors.
The Gand Canyon also gets a heavy dose of dark chocolate milk in the coffee for a blend that provides a real pick-me-up.
5. Flap Jack Breve Dutch Bros Coffee
The Flap Jack Breve coffee drink brings all the flavors of a stack of pancakes to your coffee. 
Salted caramel, white chocolate, and vanilla syrup combined with coffee and half-and-half to create a satisfying all-in-one breakfast treat.
Like all of Dutch Bros creations, this one is also available hot, over ice, or frozen.
6. Rebel Dino Egg
This energy drink creation combines blue raspberry and strawberry for a classic flavor profile but then twists it with white chocolate syrup and a drizzle of almond to create a deliciously different way to get your caffeine buzz.
The flavors aren't the only charm the Dinosaur Egg has going for it; it's a beautiful swirl of color, too.
7. Vanilla Cold Brew Dutch Bros Coffee
Starbucks isn't the only name in cold brew; Dutch Bros offers its own take on the less-acidic coffee trend. 
The vanilla cold brew takes things to another level, adding a swirl of sweet, creamy flavor that you can get in both regular and sugar-free vanilla options.
8. Dutch Crunch Breve & White Coffee
If you've never heard of white coffee before, this drink is a good option for your first taste. Dutch Bros pioneered white coffee, launching their own version in 2015.
White coffee has lower acidity and higher caffeine content than the more-roasted beans. This, along with an earthier flavor that retains more of the flavor from the bean.
Enjoy it in this creamy concoction of hazelnut and strawberry, with half-and-half to round out the flavors.
You can try this drink hot, over ice, or frozen (like most beverages at Dutch Bros), and you can even get it with standard coffee instead of the extra-light roast.
9. White Zombie Mocha
If you want your white chocolate mocha just a bit sweeter, the White Zombie Mocha brings that experience home. 
The Dutch Bros coffee classic combines coffee, chocolate milk, white chocolate syrup, and vanilla syrup for a delicious, rich drink.
10. Snickers Mocha Dutch Bros Coffee
If your biggest craving is a Snickers bar, you'll love this drink.
The Snickers mocha combines caramel and hazelnut syrups with chocolate milk and coffee for a treat that tastes almost exactly like the classic candy bar.
You can get it frozen for a coffee-infused milkshake experience, and it even comes in a sugar-free option.
11. Aquaberry Rebel
Of all the iced drinks at Dutch Bros, the Aquaberry Rebel includes all the flavors most anyone could want on a hot summer day: blue raspberry, watermelon, strawberry, and kiwi. 
While some of the flavors in this delicious drink are available sugar-free, not all of them are, so check with your broista if you need to limit your sugar intake.
12. Toasted Mallow Iced Latte
This coffee drink appears most often among the Dutch freezes, but like just about anything at the chain, it can be ordered hot or on ice as well.
The Toasted Mallow Iced Latte comes with coffee, the milk of your choice, vanilla, and chocolate macadamia nut syrups, to provide a taste combination that's so close to the real deal you can almost feel the campfire.
13. Christmas Morning Chai & Whipped Cream
This delicious tea-based drink brings white chocolate and breve (which is half and half cream) to the spicy chai experience. 
For an extra touch of Christmas, make sure to get whipped cream and cinnamon, and nutmeg on top.
14. French Toast Frost Dutch Bros Coffee
For good reason, the French Toast Frost makes just about every list of best drinks at Dutch Bros out there.
Imagine regular coffee with brown sugar flavor, along with white chocolate and a finishing touch of cinnamon, blended to a smooth finish. A classic breakfast treat in a cup!
15. 911 Cold Mixture Breve
This Dutch Bros coffee drink takes an already high-octane favorite and makes it even more potent. 
The classic 911 Irish Cream Breve features 6 shots of espresso, non-alcoholic Irish Cream syrup, and half-and-half.
Add in some of the chain's homemade cold-brewed coffee, and you get a caffeine rush like no other.
16. Mango Strawberry Smoothie
The Dutch iced drinks menu features smoothies in single-fruit flavors, but the chain encourages its customers to mix things up.
The Mango-Strawberry smoothie gives you exactly what it says in the name: mango and strawberry, blended up to a cold and refreshing drink, great on a hot summer day.
Wrapping Up The Best Dutch Bros Drinks
Our final thoughts on the best drinks at Dutch Bros are pretty simple. The coffee chain encourages its customers to go wild with combinations to make the delicious drink of their dreams.
By blending elements like mocha, breve, different flavored syrups, and other components and trying every drink in various formats, the coffee shop chain brings a new viewpoint to the world of coffee.