Option O Remi Manual Grinder Review
Gorgeous design, sleek wooden handle, and ultimate performance— introducing the Remi hand grinder by Option-O. Wait a minute…don't you mean the Helor 101?
There's been loads of confusion going around about this grinder. Is it simply a rebranded version of the ever-popular Helor 101? Is the Option-O Remi better than Helor's original grinder?
I've owned a Helor 101 for coming onto 3 years now, so I know the thing inside and out. Today, I'm going to run you through the differences between the two grinders, and If Option-O has fixed the issues many have had with the OG Helor 101.
Let's get stuck in and check it out!
Option O Remi Grinder Review
Carved out of a single block of aluminum, the Remi is stunning to look at. It features a large 38mm stainless steel conical burr set, a magnetic grounds collection cup, and precise step-less grind adjustment.
REMI Hand Grinder By Option-O
The upgrade from the Helor 101. Premium craftsmanship coupled with grinds suitable for almost any brewing method.
SEE PRICE NOW
Learn More
We earn a commission if you click this link and make a purchase at no additional cost to you.
Grinding anything from espresso through to French press, if you are willing to hand crank, the Remi will offer solid grind quality.
At first glance, the Option-O Remi hand grinder looks exactly like the Helor 101. Same sexy body, same wooden handle, same, same, same. The similarities between the two aren't an accident, nor is this a case of plagiarism. The Remi is a successor of the original Helor 101.
So let's break this down. There is a company called Helor Design. And there is another company called Option O. These companies worked together to design a gorgeous electric grinder named the HSM. The collab went so well that the two companies decided to merge, eventually trading under one name— Option-O.
One of the three products in Option-O's spanking new line-up is the Remi conical burr grinder. And while the Remi does look and produce grinds a lot like its predecessor, there are a few differences under the hood that make it easier and more pleasurable to use.
Build Quality & Design
Like the Helor 101, the main chamber of the Remi is constructed of one piece of metal. While the unibody design looks slick as hell, it also serves a very important purpose. Without parts such as additional stabilizers or burr mounting pieces, the body is rigid. This rigidity keeps the burrs in permanent alignment, with no burr wobble, making for an even grind.
Grinding coffee with the Remi is buttery smooth thanks to two bearings that sit at either end of the central column. They allow the crank arm and the burrs to spin smoothly, making grinding much easier than it is on grinders like the Porlex or the Hario Skerton.
The Main Chamber
Looking inside the main chamber of the Remi, you'll notice there are only 2 stabilizer struts, rather than the 3 that were on the Helor. This makes pouring coffee beans into the grinder a little easier.
Grind Adjustments
Grind adjustment is taken care of by a stepless dial at the bottom of the Remi. Having stepless grind settings is excellent because you can make tiny adjustments to your grind size rather than just taking big steps.
The new adjustment knob is a welcome change to the previous dial, which was known for getting stuck. Not only is the new knob easier to hold and to turn, but it is also more rounded and less sharp than the dial on the 101.
At the bottom of the grinder is the magnetic grounds collection cup. This is a major upgrade and has fixed one of my biggest issues with the previous model.
Rather than attaching the collection cup to the main chamber using a rubber gasket, Option-O has gone with a magnetic attachment. One slight twist of the cup releases it from the main chamber, and it just as easily clicks back into place. No grinds flying everywhere trying to pull the cup free from the gasket!
Capacity
With an approximate 35g capacity, the hopper on the Remi is slightly smaller than the Helor 101. It's just big enough for brewing a 500ml V60 at a 1:15 brew ratio. You might run into trouble if you like darker roasts, as these are less dense. I'd say you'll probably fit 30g of dark roasted coffee and maybe 38g of a very light roast.
Burrs
Option O offers two different burr sets for the Remi— conventional burrs and contemporary burrs.
Filter coffee lovers should definitely go with the conventional burr set. Designed with the Kalita Wave, AeroPress, and V60 in mind, the 38mm stainless steel conventional burr set produces low fines for a clean, transparent cup of coffee. You can absolutely grind for espresso and pull a solid shot using the conventional burr set, but it will legitimately take you forever.
The contemporary burr set is specially designed for espresso grinding. It will do a better job for espresso and will do so faster. These too, are 38mm stainless steel conical burrs, but they are coated with a layer of titanium nitrate. According to Option-O, this TiN coating helps extend the lifetime of the burrs up to 5x, reducing surface friction and therefore reducing wear.
Swapping or realigning the burrs is easily done using the hex wrench that comes included with the grinder. The Remi arrives stock with the conventional burrs. The contemporary burrs are sold separately for about $60USD.
Grind Range & Rating
Thanks to the two bearings at the top and bottom of the central column, the Remi grinds smoothly with no burr wobble. For those uninitiated, burr wobble is when the inner burr tilts at an angle instead of only spinning. When burrs wobble like this, grind evenness suffers because the opening between the inner and outer burr gets bigger and smaller.
It produces even uniform grinds at anywhere from a fine to a medium-coarse setting. When we push it and go really coarse, we do come across a few more boulders than I would like, but still very workable.
With the conventional burrs, the Remi is perfect for filter coffee. It is a joy to use, feeling good in the hand, and doesn't take too long to grind.
Making adjustments to the grind on the Remi is simple. Remove the grounds collection cup, hold the crank arm steady, then turn the dial at the bottom.
To give you an idea of the settings on the Remi, about two full turns of the dial will put you in a good spot for the AeroPress or James Hoffman's V60 recipe. Three full turns will place you into regular V60 and Kalita Wave territory.
Is it Good for Espresso?
The Remi is designed for both filter coffee and espresso. But I'm not so sure.
Now, I'm not doubting that it can grind for espresso. With the ability to make micro-adjustments, you will be able to dial in espresso perfectly.
My doubts about using this grinder for espresso come down to the sheer amount of time it takes to grind at an espresso setting.
A 15g dose of coffee will take about a minute and fifteen seconds to grind at an espresso setting. That's at two full turns of the dial, using the contemporary burrs.
Chances are your dose would be higher, and you might be using a finer grind size. That's a long time cranking away. The bearings do make things a bit easier, but still…think about grinding, pulling a shot, adjusting the grind, grinding, pulling another shot, ect, ect, you get the point.
Durability
One of the many benefits of being carved out of a single hunk of metal is that the Option O Remi is durable. Like, it feels like a metal pipe. The lid and crank arm are also super solid metal. There is no plastic and no glass.
It would be pretty hard to damage this bad boy. I mean, if you drop the grinder when the main chamber is separate from the ground collection cup, you could dent the attachment point, making it difficult to reattach the cup. But other than that, I really don't see how you could break it.
At just shy of 600g, the Remi is pretty heavy. On the one hand, its durability makes it perfect for traveling. But on the other, this also makes it heavy, therefore not so great for traveling.
To put it into perspective, the Porlex Mini weighs 250g and has a smaller capacity. For me, I'm willing to carry that extra 350g, knowing my grinder will be ok if my bag get's thrown on the roof of a bus or stood on in the corridor of a busy train. But, the question is, are you?
Ease Of Use
Making adjustments on the Option O Remi is easy and efficient. There is nothing complicated to speak of.
Even aligning the burrs, usually a complicated task, is incredibly basic. Dialing in the correct size for your brew method is simple, as is cleaning the burrs or swapping them out.
Customer Care
Now we reach what seems to be the main downside of so many premium hand grinder companies— the customer service. A handful of the big players in the hand grinder game have been accused of having poor, to completely non-existent, customer service. And as far as my experience goes, Option-O are no different.
Having personally messaged them on a couple of occasions, one message was responded to after some prodding, while the other was left un-answered until this day.
Taking a look at the companies Instagram account, a total of 3 posts upon publishing this post, each of which containing unanswered customer queries, confirms the suspicious. Option O's customer service doesn't match the quality of their equipment.
Pricing
At about $230USD, the Remi is close to the upper end of what you can expect to spend on a hand grinder. If you want to brew espresso as efficiently as possible with the Remi, you'll probably want to throw down the extra $60 for the contemporary burr set, too. So in total, we're looking at about $290.
If we compare both the grind and build quality of the Remi to an equally priced electric grinder, the Remi really does offer great value. But then again, so do many other premium hand grinders.
There are many slick manual options, such as the Comandante C40, that offer great grind quality and excellent customer service.
For the price, the Remi falls into the category of 'nothing special'. It produces excellent quality grind and is very well built, but so do most of its competition.
Don't Buy The Option-O Remi If…
You like fast, effortless grinding.
If you want to grind quickly and effortlessly in the morning, go for an electric grinder. Take a look at some of the best burr grinders of 2021— you're bound to find one that suits.
You want excellent customer service.
I love a company that makes a community around its products. They not only give support but sometimes even run events based around their products. Fellow is a perfect example of this, as is Comandante, the makers of the C40 hand grinder.
If this kind of thing is important to you, give the Option-O Remi a pass and go for the Comandante C40 or the Lido 3.
The Final Verdict
The Remi by Option-O is an extremely well-built, manual burr grinder. It grinds consistently and evenly, is built like a tank, and will serve you well for many years to come.
REMI Hand Grinder By Option-O
The upgrade from the Helor 101. Premium craftsmanship coupled with grinds suitable for almost any brewing method.
SEE PRICE NOW
Learn More
We earn a commission if you click this link and make a purchase at no additional cost to you.
If you can get past the lack of customer service and don't mind spending some time grinding your coffee, the Remi is a great choice.
Now it's up to you to decide if this choice is something you want to add to your never-ending brewing arsenal!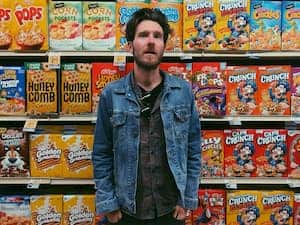 Coffee Extraordinaire & Writer
Hey! I'm Beau, a writer and coffee professional with over 10 years experience in specialty coffee. If I'm not brewing coffee, writing about coffee or roasting coffee, I've probably gone skateboarding!