Best Gourmet Coffee Brands 2023
You've been looking for the best coffee around, and you find coffee that's labeled "gourmet."
What does that mean, and is it worth the higher price?
Gourmet coffee refers to higher quality coffee. The aroma is tantalizing, the flavors fascinating, and it has a balanced and pleasant acidity. It's a coffee that you remember months, even years later.
Yup. Gourmet coffee puts that satisfied smile on your face when you taste it.
But, on your search for the best gourmet coffee brands on the internet, where do you go, and how do you figure out which coffee beans are worth the money?
Keep reading for the answer, or check out my top recommendations directly below:
Top Pick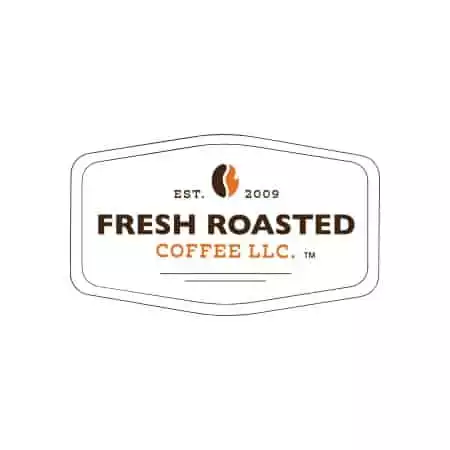 Best Gourmet Beans Subscription
Atlas Coffee Club
Enjoy different brews from all across the world with Atlas. Sign up to receive a new variety of beans to sample every month and enjoy the best micro lots from around the globe! Use code SIP50 for 50% off your first order!
LEARN MORE NOW
Broadest Premium Beans Assortment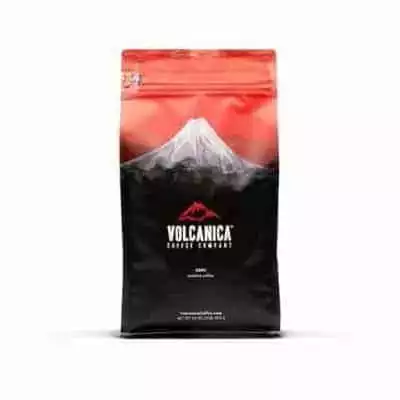 Volcanica Coffee
Speciality beans sourced from around the globe and roasted on demand.
The coarsest grind available is perfect for French Press brewing.
LEARN MORE NOW
Best Gourmet Coffee Brands
Fresh Roasted Coffee
If you're looking for affordable prices with an incredible selection from around the coffee-growing world, take a look at Fresh Roasted Coffee.
Top Pick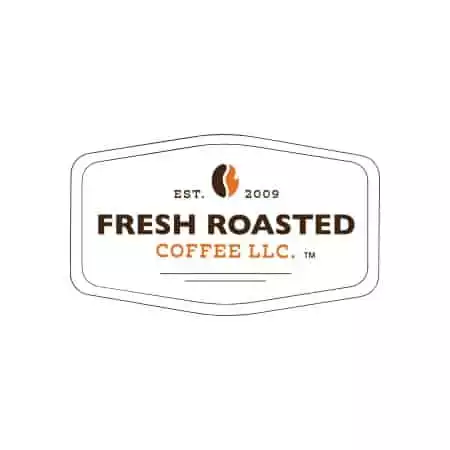 Founded in 2009 by Andy Oakes, Fresh Roasted Coffee LLC, or FRC for short, sources coffee from around the world. They immediately ship their freshly roasted coffee to customers. 
Their variety is impressive, from Sumatra to Tanzania to Timor and Hawaii.
Their product pages describe their coffees and give brief insights into coffee-growing regions. Fresh Roasted Coffee LLC tells you about the region, type of bean, roast, and tasting notes of each coffee.
You will find some history about the coffee-growing country (in the case of single-origin coffees) and the certifications each coffee has.
With their blends, they tell you the general regions. While the stories aren't detailed, the information FRC gives is enough to satisfy the curiosity and needs of most coffee drinkers.
FRC has a subscription model that gives you access to discounts, like a 20% discount off the first order and 10% discounts on every order after that.
Shipping is free for orders over $35. FRC lets you choose from sample-size bags to huge-size bags or even multiple bags. And you can buy unroasted, or green, whole bean coffee.
2. Atlas Coffee Club
Atlas Coffee Club will take you around the globe (or atlas) to explore coffees from…well, everywhere.
Best Gourmet Beans Subscription
Atlas Coffee Club
Enjoy different brews from all across the world with Atlas. Sign up to receive a new variety of beans to sample every month and enjoy the best micro lots from around the globe! Use code SIP50 for 50% off your first order!
LEARN MORE NOW
You can get coffee from countries that you won't find on the shelves of your supermarket or even your specialty coffee shop. Try little-known origins such as Myanmar or Papua New Guinea.
Yup. They only select the best coffees. Yes, we're talking specialty-grade single-origin coffee. And they roast it fresh to order. Magic!
In summary, there are two interesting aspects to Atlas Coffee Club. The first is that it's a subscription model only. You can't just order a bag that caught your attention; you have to buy into the subscription.
But that's a good thing because subscriptions help them ensure variety and prices that few others can provide.
The other – and more unusual – point is that you don't select your coffee. Every month they surprise you with their latest offering.
Indeed. It's like a pick and mix of gourmet coffee beans.
You simply select the size and number of bags you want, from a single 12-ounce bag to two 12-ounce bags to a 6-ounce half-bag.
You choose how often you want the subscription (every 2 or 4 weeks), what your roast preference is (from light or medium roast coffee to dark roast), and whether you prefer it whole bean coffee or ground coffee (there's no way to specify what size grind).
If you're curious about what kind of coffees you might receive, they show you past offerings too.
That way, if you want to be surprised by a natural processed coffee from Ethiopia one month and a Brazilian coffee with notes of coconut another month, Atlas Coffee Club could be the best way for you to take that tour of the coffee world.
3. Volcanica Coffee
Volcanica Coffee, a family-run business based in Atlanta, Georgia, goes right to the roots to give you the best quality coffee.
Seriously, they only offer coffee grown in volcanic soil, where the abundance of nutrients enriches the coffee cherries and the final coffee bean.
Broadest Premium Beans Assortment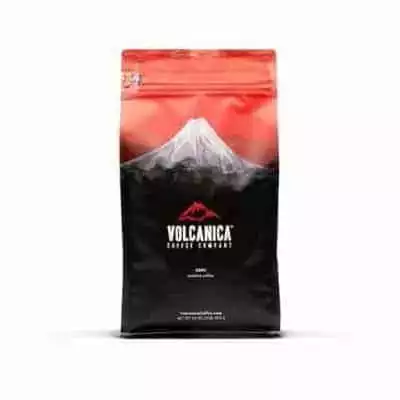 Volcanica Coffee
Speciality beans sourced from around the globe and roasted on demand.
The coarsest grind available is perfect for French Press brewing.
LEARN MORE NOW
They have a wide selection of beans from over 150 countries, giving you the chance to try coffees from Africa, Asia, and the Americas.
To make it easier for you to find the coffee that's best for you, they list their beans in general categories. You can shop by region, certification, roast, blend, Peaberry, or estate.
You can also choose from organic, low acid, flavored, or decaf categories.
An outstanding feature of Volcanica Coffee is its clear sustainability goals, such as purchasing directly from farmers and donating to charity organizations.
They have a preference for organic coffees and have a wide selection of Fair Trade Certified coffees.
You'll get a discount on subscriptions, and you can choose from three bag sizes and deliveries every week or up to once every two months.
They can ship whole bean coffee, but if you want ground coffee you can choose the grind size, including espresso, drip, or French Press. They roast to conserve the flavors of origin and ship their delicious coffee out just after roasting.
Their fresh, high-quality coffee is a bit pricier than other options, but for those who search out flavor over price, Volcanica Coffee is a company to try out.
4. Lifeboost Coffee
Coffee drinkers looking for a coffee brand that protects their health as much as it protects the planet might want to look at Lifeboost Coffee.
Most Eco-Friendly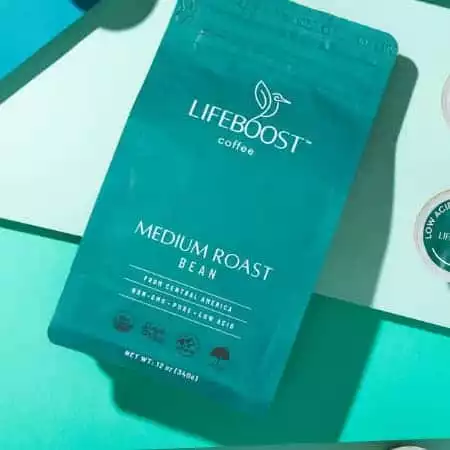 This brand was founded by Dr. Charles Livingston, who wanted to provide coffee for people who are focused on avoiding mold, GMOs, heavy metals, and pesticides.
LifeBoost Coffee focuses on those health benefits rather than only the tastes of the coffees or other characteristics.
To live up to their mission, Lifeboost Coffee tests all their beans to make sure it has no mold and is chemical-free.
They only purchase non-GMO coffee that is shade-grown. It's USDA-certified organic. And all their coffees are of single origin.
That's a high standard to live up to! They also promote their coffees as being smooth and low acid, if that's what you need.
They make sure the farmers get their fair share by using only coffee bought with fair trade principles, although they're vague about what those fair prices are.
Of course, you pay for all those standards. The coffee is well above the cost of most specialty coffee.
For fellow coffee addicts like me, they have a subscription service with free shipping of organic whole bean coffee or pre-ground coffee over $50, and they offer free refunds.
5. Koa Coffee Whole Beans
A family-owned business that started in 1997, Koa Coffee is hyper-focused on just one small coffee-growing region: Hawaii. This is the place to come to explore the best gourmet coffee beans from Hawaii.
Best Kona Brand
Just because they focus on a single-origin coffee doesn't mean their selection is boring. For example, they have 100% Kona Coffee, which is a rarity.
You can try the extremely rare 100% Kona peaberry coffee. They also have Estate Kona coffee, a Private Reserve, or Grande Domaine, with superb balance.
Or break away from Kona coffees entirely and choose a certain type of bean, such as Mokka beans from Maui, or from a particular estate, like the Waialua estate coffee from the island of Oahu.
Kona coffee is grown in a relatively small area of Hawaii. That small area produces a limited amount of gourmet coffee. So don't believe all the claims on bags that say it contains Kona coffee.
At times the amount of Kona coffee in that bag can be minimal. Read the bags well. Koa Coffee was rated by Forbes as the best coffee in America, and you can trust that what's in the bag is true Kona Coffee.
They offer a decaf produced with the Swiss water process. Their selection of darker roasts is ideal for a bold brew in a French Press or for brewing in an espresso machine.
They have a subscription program that lets you choose the delivery frequency that best suits your coffee drinking needs. Choose from 8-ounce, 1 pound, or 2 pound bags of whole beans or ground coffee.
If you're a Hawaiian coffee lover, Koa Coffee is a brand to check out.
6. Bean Box Coffee
Want to explore coffee from the best coffee roasters around the United States? Bean Box Coffee makes that easy for you.
They search out award-winning roasters, taste their best coffees, and bring those quality beans to your home with free shipping.
Beanbox Coffee
The Pacifc North West coffee subscription service. Try beans from roasters located all over the PNW delivered to your door!
LEARN MORE NOW
Choose from their Curator's Choice subscription, where you can opt for 12-ounce bags of coffee delivered weekly, biweekly or monthly.
Or test the amazing variety that Bean Box has under their belt with their Coffee Tasting Subscription. It gives you four different coffees in small 1.8-ounce bags, which is a great way to explore a wide range of coffees.
The variety is outstanding, and so is the quality. Try a Kenyan Kiamabara, Ethiopian Sidamo, or Mexican Nayarit. Experience a wide range of tastes, from nutty and chocolatey to bright grapefruit.
You can also choose to get your favorites delivered to you over and over again with their Auto-Sip and Save subscription. It's a flexible weekly, biweekly or monthly subscription with free shipping.
You choose your favorite coffee flavors, whole bean coffee or ground, and your roast preference for regular coffee (from light roast, medium roast coffee, dark roast) or decaf.
Bean Box haven't forgotten about the farmers, either. They support premiums for farmers and diversity in the coffee industry. 
They choose roasters that work directly with coffee-growing communities to bring the best coffees at prices that are fair for the growers.
7. Onyx Coffee
A big name in the specialty coffee industry, Onyx Coffee Lab connects you with coffee-growing countries and coffee growers.
But they don't leave flavor and quality behind. Over the years, their coffees have repeatedly won competitions like the US Barista Championship and US Brewers Cup.
The first thing to impact you is the beautiful design. With their carefully crafted packaging and detailed design, they're letting you know the kind of care they take with the coffee inside the bag.
Choose from quality beans from around the world, from Rwanda to Peru. Their traditional blend is a medium roast with tastes of nuts, wine, and dark chocolate. Their modern coffee is lighter roasts with citrus, floral, fruit notes.
Onyx Coffee Lab helps you understand the story behind the coffee you're buying. They'll tell you the farm, altitude, and details about the people who grow the coffee. You know what you're getting with detailed descriptions and tasting notes.
Be prepared to learn about unique flavor profiles, such as the flavor of stone fruits in a Rwandan Kanzu. Or you can try unique coffees produced with innovative and experimental processes.
You can opt for individual bags, box sets, or subscriptions. Choose your size bag: 4 or 10 ounces or 2 or 5 pounds.
Or let them pick your coffee for you with their Roasters Choice option, where they choose a different coffee every week.
Sustainability isn't just a popular phrase with Onyx Coffee Lab. They offer you their sustainability report, which lets you know how their packaging and roasting processes contribute to a healthier planet and how they support coffee producers.
These aren't vague promises but specific ways they contribute.
They meet and exceed Fair Trade requirements by paying three or four times more than Fair Trade. Their shipping materials are sustainable, and their carbon-neutral roastery uses solar energy.
8. Stumptown Coffee
A small brand with a big reputation, Stumptown Coffee Roasters gets specialty coffee right with fun branding and playful packaging.
They have a more limited and exclusive offering of coffees than some other companies, but these are coffees that are selected carefully.
With rare options like Indonesia Bies Penantan or a Costa Rica Montes de Oro with green apple tastes. Their blends bring you tastes you want to order again and again.
Take their coffee quiz to find your perfect coffee match. You choose your brewing method, but from there it gets bizarre.
Choose your favorite season of the year and what you value in coffee – a delicate cup, a complex one, classic tastes, or a heavy cup. Then they give you personalized choices.
Luxurious Coffee Buying Guide
What Is Gourmet Coffee?
Gourmet coffees start with the coffee bean.
The best coffees can include the species of coffee bean, how it was grown and processed, and how it was roasted, packaged, and shipped. That superior kind of gourmet coffee doesn't come about by chance.
Taking care with all those steps gives you the premium coffee and gives rise to the idea of a coffee being gourmet, or special.
Although the term specialty coffee has largely replaced the phrase gourmet coffee, either one can mean a high-quality product that gives you a satisfying cup of coffee.
Typically, gourmet coffees are made from 100% Arabica beans, although that's been changing, and you'll find some good quality Robusta beans labeled as gourmet coffee.
You can define gourmet coffees by focusing on the aroma, flavor, body, and acidity.
On the other hand, coffee with lower quality can taste bitter, flat, and disappointing. It's coffee that you want to smother in syrups and sugar to hide the flavor.
Often, gourmet coffee or specialty coffee has a light roast that lets the origin and characteristics of the bean shine through.
Rare Beans
The gourmet coffee companies on this list offer beans that are unusual, rare, and therefore more expensive.
That's the beauty of gourmet coffee; you can taste the flavors from around the world and the unique coffees that impress the experts.
These rare beans usually have a light roast or medium roast, with few darker roast coffees available.
What are two well-known examples of rare and much-appreciated coffees?
Jamaica Blue Mountain coffee (JBM) hails directly from a specific mountain range in Jamaica called Blue Mountain. The coffee is 100% Arabica, an heirloom Typica variety with specific characteristics. It gives JBM coffee the reputation of being well balanced with sweet chocolate notes.
Kona Coffee is from a narrow stretch of land on the western slopes of the Big Island of Hawaii. True Kona coffee is rare. This small coffee belt is 1 mile wide and 30 miles long. It's located on the slopes of volcanoes, meaning it has a unique microclimate. Growers pay strict attention to quality controls.
Quantity & Quality
Higher-end coffees often come in smaller bags. Some of the coffee companies in this list of best gourmet standard coffee companies start with bags that are just 8 ounces, which is very small.
Like any high-quality product, the prices are high, but the experience is memorable. When you're looking for an experience you'll remember for years, and if you want coffee that impresses you with every sip, the coffee you'll get is worth the price.
The Final Verdict: Best Gourmet Coffee Beans
Seeking out the best gourmet coffee brands, with all the choices of coffee roasters and origins, can seem like a lot of work to many a coffee lover.
But these coffee subscription companies help you take the guessing out of getting delicious gourmet coffee.
Fresh Roasted Coffee gives you a wide selection of coffee from over 150 countries and a clear commitment to sustainability.
Atlas Coffee Club takes you around the globe on a fascinating and surprising coffee journey. And Onyx Coffee Lab connects you with coffee-growing countries and coffee growers while focusing on flavor and quality.
If you can't decide between all these options, why not try more than one subscription? One company may deliver your old favorite while another one wows you with their special monthly offering.